November 9, 2020
The advertising guide for the 2021 Michigan Ride Calendar is now available! Early bird ad rates are available through December 4, 2020.
Ride submissions for the 2021 Ride Calendar must be complete by Jan. 4, 2021. Expected publication date is Feb. 28, 2021.
Download the advertising guide (PDF).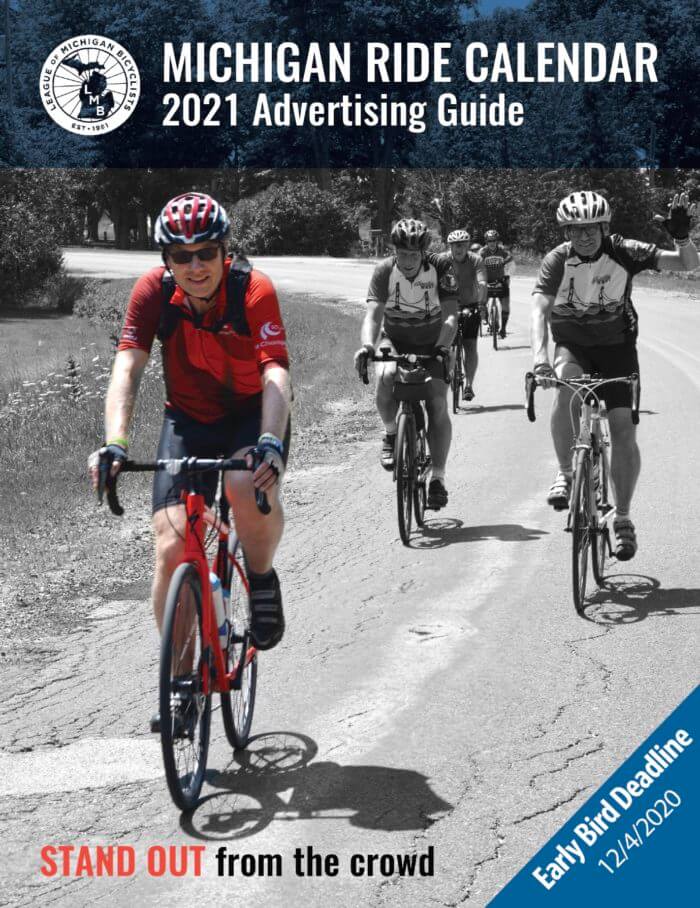 Categorised in: Uncategorized