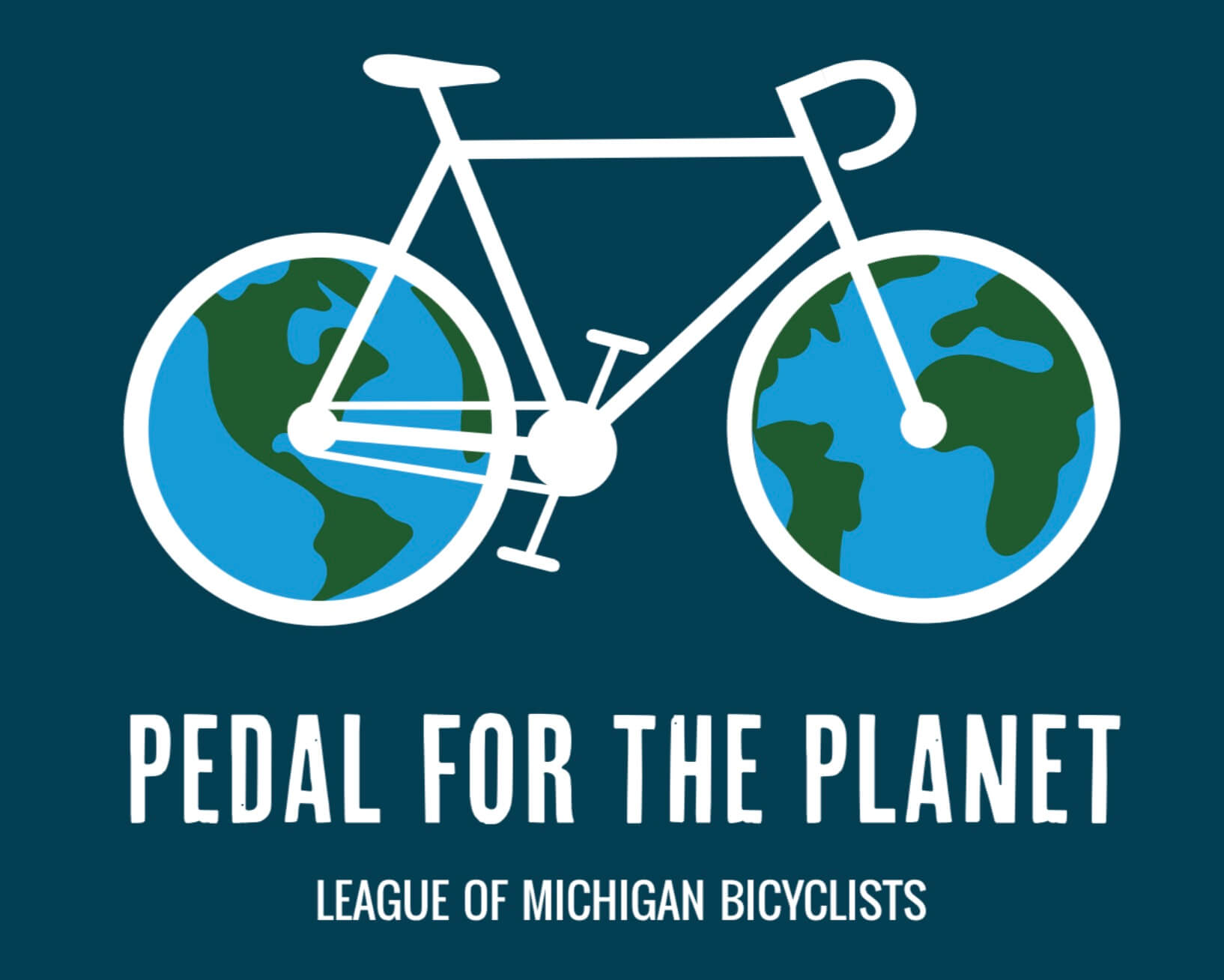 April 22, 2022
Background
In February, Michigan's draft climate plan was released. It didn't have much to say about bicycling. We know that bicycling has a lot of environmental benefits for cleaner air, fewer emissions, and lower impact – and we know that it needs to be a safer, easier option in order for more people to choose it for transportation. There's safety in numbers, and this plan looked like a missed opportunity to help build the numbers of people who choose to ride.
You rose to the challenge. Almost 200 LMB supporters wrote in with feedback on the draft plan, and asked for two changes:
1) Provide Michiganders with more transportation options by ensuring safe places to bike and walk, committing to a zero deaths vision and a Safe Systems Approach, and funding major expansion of public transit.
2) Include incentives for the purchase of electric bicycles, especially for lower-income households. The draft plan included $2,500 in incentives for the purchase of EV cars and trucks. We couldn't let electric bicycles be ignored.
Both of these requests were in alignment with our fellow advocates for bicycling at the Detroit Greenways Coalition.
Our Victory
The administration made both of these changes in the final MI Healthy Climate Plan (and see news coverage from Bridge Michigan and Detroit News.) They heard us!
Here's what the final plan says on page 37:
"Purchase incentives – Create and fund an incentive program for the purchase of electric vehicles and at-home charging stations. Explore incentives for products like electric off-road vehicles, electric recreational vessels, and e-bikes."
Transit and diverse transportation options – … Increase investment in more efficient, cleaner public transit systems—as well as bike paths, walking trails, and other such infrastructure—to offer the broadest possible range of options to residents.
Transportation planning – Implement a Safe Systems Approach in transportation planning to work towards the elimination of fatal and serious injuries for all road users."
and on page 40:
"The Plan also recommends the implementation of a Safe Systems approach to transportation planning that focuses on safe mobility for all road users. Implementing the Safe System approach means anticipating and proactively planning for road user mistakes through the design and management of road infrastructure and the development of rules and regulations for drivers that lower the risk of death or serious injury."
Words on a page are just the start. We'll keep pushing the governor's administration to translate them into actions on the ground. But this high-level support for better bicycling in Michigan is tremendously valuable in pushing for our goals.
What's Next
We have some exciting plans in the works for May, with a lot more to share soon. But for today, let's celebrate Earth Day and a hard-won victory. It's a beautiful day for a bike ride.
Okay, one more thing: we had a lot of fun making the "Pedal for the Planet" graphic seen above, and we're planning to make some stickers and other fun swag with the design soon. Become a member or donate to LMB in honor of Earth Day before May 1, and we'll send you a free Pedal for the Planet sticker with your welcome letter!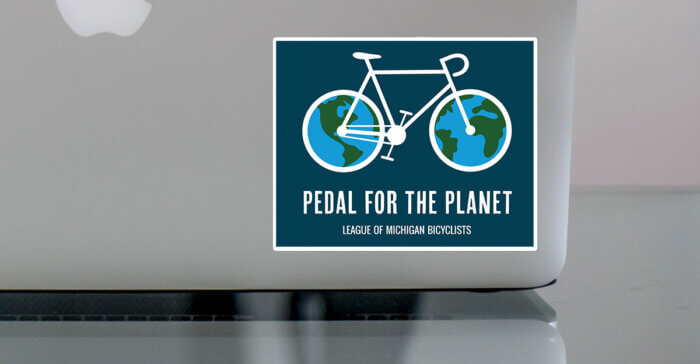 (mockup – final size and design may be slightly different)
Yours in bicycling,
Matt Penniman
Communications and Advocacy Director
[email protected]
Categorised in: Uncategorized