LMB's Bicycle Tour maps include cue sheets and road maps for the entire tour route. All proceeds go to LMB's efforts to promote bicycling and the safety of bicyclists on Michigan roadways.
Maps For Sale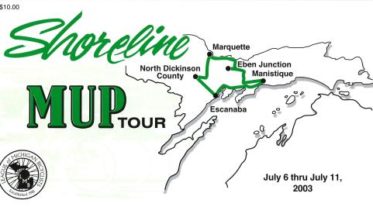 MUP Tour Map
This MUP bicycle tour map booklet guides you through this five-day loop on forest highways, taking you along both Lake Michigan and Lake Superior. Route: Manistique, Eben Junction, Marquette, North Dickinson County, back to Manistique. 295 miles total.

OUT OF STOCK (March 2019)
Add To Cart
Free Downloads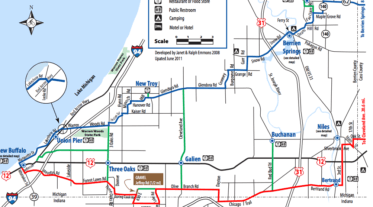 Cross State Route
East/West cross-state route along the southern most counties of the Lower Peninsula (210 miles). Route: Berrien, Cass, St. Joseph, Branch, Hillsdale, Lenawee and Monroe Counties.
Download