LMB is pleased to announce the 9th Annual Michigan Bicycling Photo contest, with a deadline of Dec. 22, 2021. 
LMB wants to see and share your best Michigan cycling photos. Every year, LMB accepts submissions for the annual Michigan Bicycling Photo Contest.
We are looking for striking images that highlight the beauty, adventure, diversity, and inspirational nature of bicycle travel in Michigan – and especially the people that take part in it!
Images must be taken anywhere in the state of Michigan and have a bicycle-related theme. Photos that focus on the scenery of an area must also include some connection to or indication of bike travel. We are especially interested in images that showcase the wide range of bicycle-related experiences: touring, road, dirt and trail riding, rural and urban settings, scenery and weather, people, and the emotions of bicycling in Michigan.
PRIZES:
All winning images will be printed in the Michigan Ride Calendar, the Michigan Bicyclist Magazine, and/or other LMB publications.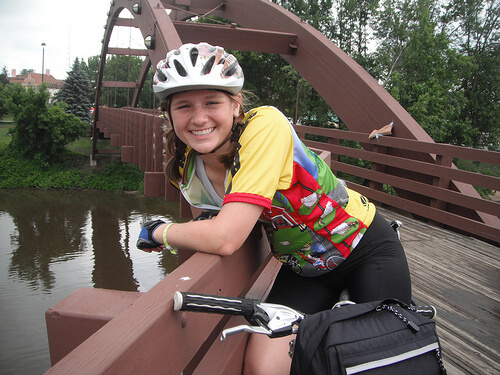 Past Photo Contest Winners:
HOW TO ENTER:

Up to five (5) photos can be submitted electronically, by one (and only one) of the following two methods:
Flickr – If you have multiple photos to enter in the competition, please consider using this method. To submit your photos via Flickr, use your Yahoo!, Google, or Facebook username to login to www.flickr.com. If you do not have an account, you can sign-up for free on the Flickr site.
After logging in, upload your images to your personal Flickr page. If you are not already a member of LMB's Michigan Bicycling Photo Contest Group, join by clicking "Join this Group" on the group's homepage.
On the group page, click the "Add Photos" button and then browse to the image(s) you wish to submit for the contest and then click the "Add to Group" button.
Please add a caption for each photo including:
the subject of the image,
the location the image was taken,
name of the event (if applicable),
and the name of the photographer(s) (i.e. "Photo by_____")
Once added to the group, click on each image that you submitted scroll to the bottom of the page to add a description, tag, and add it to the photo contest group. Tag each photo with "7thAnnualPhotoContest" (no spaces). If you do not tag your photo with the appropriate tag, it will not be considered for the competition.
See FAQ's about submitting to groups here. If you have trouble using Flickr, please consult their online helpfiles. LMB is not responsible for any issues or problems you encounter while trying to upload a photo.
If you use Flickr, you must also send us an email at [email protected] with your name, current email and phone number in order for us to notify winners. Do not put this information in the description of your image as it will be shown publicly.
Manual Submission Process – If you prefer not to use Flickr to submit your image, you may email your photos to 

[email protected]

 with the subject line "Michigan Bicycling Photo Contest Submission."Please rename each photo with your last name followed by a number sequence (i.e. Smith_1, Smith_2, etc.).In the body of your email, please include your first and last name, email address, phone number and captions including:

file name,
the subject of the image,
the location the image was taken,
name of the event (if applicable),
and the name of the photographer(s).
LMB reserves the right to upload photos submitted through this process to our public group on Flickr.
Be sure to review the full Rules and Legal Conditions below before entering.

RULES:
Photos must be 4 megapixels or greater.
Photos must be taken in Michigan.
Photos must contain a bicycle-related theme.
Photos must have captions that include:

the subject of the image,
the location the image was taken,
name of the event (if applicable),
and the name of the photographer(s).

Participants must be 18 years or older.
Photos must be submitted within the given time period.
Up to five (5) photos may be submitted per person.
You must send us your email address and phone number.
Digitally enhanced photos are not allowed (see exceptions below).
ELIGIBILITY:
To ensure eligibility for the contest, all entries must have a resolution of at least 4 megapixels to be made available upon request. Images that do not meet this standard can still be judged, but may not be honored as a finalist in the competition (at the judging panel's discretion) if the photographer is unable or unavailable to provide the proper resolution when asked.
Entries may originate in any format — including, but not limited to digital files, digital prints, color transparencies, color prints, or black and white prints — so long as they are submitted electronically. Previously published material for which non-exclusive rights were granted may be entered as long as you still maintain the right to grant us a license (see "Your Rights" below). You must be able to disclose when and where the photo appeared previously to LMB upon request.
If you choose to include other people in your submission, you are responsible for obtaining the necessary releases from the individuals depicted and must be able to provide copies of those releases to LMB upon request. Entrants must not submit images that involve an infringement on the rights of any other photographer or person.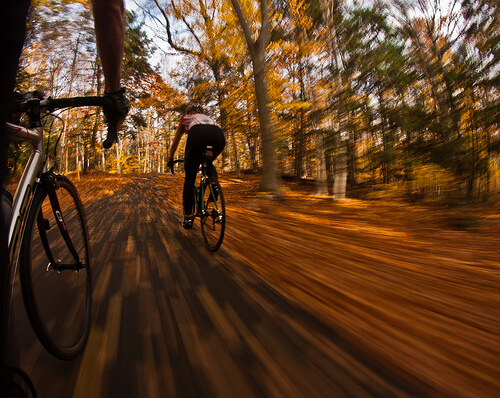 All photographs should accurately reflect the subject matter and the scene as it appeared. Photos that have been heavily digitally altered will be disqualified. Multiple exposures that have been combined to produce a single "High Dynamic Range" image are acceptable. Images that do not meet these requirements may or may not be judged at the judging panel's sole discretion.
Submissions may be watermarked if desired, but the watermark should be inconspicuous enough to not interfere with the judging of the photo. A watermarked photo might not be honored by the competition (at the judging panel's discretion) if the photographer is unable or unavailable to provide a pristine, watermark-free version of the image when asked.
The photo contest is open to ALL photographers at least 18 years of age with the exception of LMB employees, board members and the immediate families of such.
JUDGING:
Images will be judged on originality, technical excellence, composition, overall impact and artistic merit. The judges are a panel of LMB staff and volunteers familiar with photography. LMB shall determine winner eligibility in its sole and absolute discretion. All decisions made by the judges are final.
A judging panel will choose a group of photos to be the contest's Finalists and Honorable Mentions.
DEADLINES:
Deadline for submitting entries is 11:59 pm Eastern Standard Time on December 22, 2021.
Entrants may be asked to supplement their submission (such as a paragraph about their photo, the highest resolution version of their photo, or a watermark-free version of their photo) anytime on or after January 1, 2022.
LMB reserves the right to adjust any deadline(s) as the result of causes beyond its immediate control.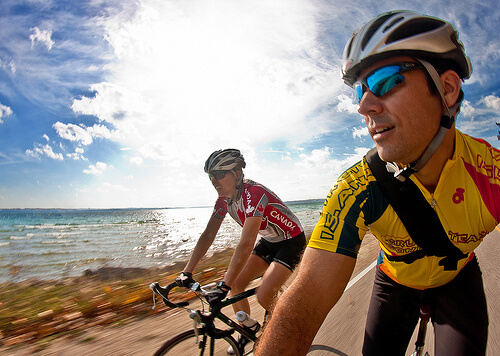 YOUR RIGHTS:
Your photographs help LMB promote bicycling in Michigan. Thank you for helping to further our mission through your photography.
You will retain all rights to any photograph you submit — including ownership if applicable, other than those rights licensed below.
By entering the contest, you hereby grant to League of Michigan Bicyclists a non-exclusive, worldwide, irrevocable, royalty-free license to reproduce, distribute, publicly display and publicly perform the photographs you submit to:
Use on the Internet in support of our mission.
Use in print communications including, but not limited to, the Michigan Bicyclist Magazine, Michigan Ride Calendar, LMB Annual Awards, and brochures.
Use in LMB news stories, newsletters, reports, presentations, slide shows, displays, web pages, and the like.
Provide your photograph to other individuals and organizations for non-commercial use including, but not limited to, bicycle-related news stories, newsletters, reports, slide shows, displays, web pages, and the like.
Use, in connection with the photo contest, your name, city, state, and country of residence in promotions and other publications.
Keep the files provided, and to archive the images on CD or in other electronic forms, so that your photos can be used to support our mission and be properly credited.
As conditions of this permission, LMB shall credit all photographs with the caption with the photographers' name when the full name is available, or by the participants Flickr username when the participant's full name is unavailable.
QUESTIONS:
Questions and inquiries about contest rules can be emailed to Matt at [email protected].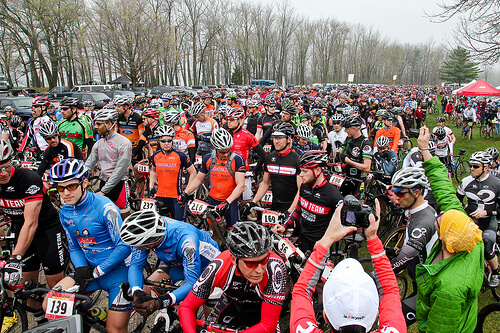 LEGAL CONDITIONS:
By entering this contest, you agree to the following legal conditions.
By entering, participants agree to indemnify, defend and hold harmless League of Michigan Bicyclists, its respective subsidiaries, affiliates, directors, officers, employees, attorneys, agents and representatives, from any and all third party liability for any injuries, loss, claim, action, demand or damage of any kind arising from or in connection with the competition (collectively, "Losses"), including without limitation any third party claim for copyright infringement or a violation of an individual's right to privacy and/or publicity right. The Contest is void where prohibited by law.
Each participant in the Contest (each a "Participant") is responsible for ensuring that he or she has the right to submit them to the Contest per these rules.
You agree that any and all disputes that cannot be resolved with League of Michigan Bicyclists, and causes of action arising out of or connected with this Contest, shall be resolved individually, without resort to any form of class action. IN ANY SUCH DISPUTE, PARTICIPANT SHALL NOT BE ENTITLED TO ANY PUNITIVE, SPECIAL, INDIRECT, INCIDENTAL OR CONSEQUENTIAL DAMAGES, INCLUDING WITHOUT LIMITATION ATTORNEYS' FEES, OR ANY DAMAGES OTHER THAN PARTICIPANT'S ACTUAL OUT-OF-POCKET EXPENSES (IF ANY) ASSOCIATED WITH PARTICIPATING IN THE CONTEST. YOU HEREBY WAIVE ANY RIGHTS TO HAVE DAMAGES MULTIPLIED OR INCREASED. The Contest and League of Michigan Bicyclists' website are provided "as is" without warranty of any kind, either express or implied.
League of Michigan Bicyclists is not responsible for any incorrect or inaccurate information, whether caused by website users or by any equipment or programming associated with or utilized in the photo competition, or by any technical or human error that may occur in the processing of submissions to the photo competition, including but not limited to any misprints or typographical errors. League of Michigan Bicyclists assumes no responsibility for any error, omission, interruption, deletion, defect, delay in operation or transmission, communications line failure, theft or destruction or unauthorized access to, or alteration of, entries. League of Michigan Bicyclists is not responsible for any problems or technical malfunction of any telephone network or lines, computer equipment, servers, providers, computer on-line systems, software, or failure of email on account of technical problems or traffic congestion on the Internet or at any website, including injury or damage to participant's or to any other person's computer related to or resulting from participating or uploading images or information in the photo contest.
If, for any reason, the photo competition is not capable of completion as planned, including but not limited to, any reason of infection by computer virus, bugs, tampering, unauthorized intervention, fraud, technical failures or any other causes beyond the control of League of Michigan Bicyclists that corrupt or affect the administration, security, fairness, integrity or proper conduct of the photo competition, League of Michigan Bicyclists reserve the right at their sole discretion to cancel, terminate, modify or suspend the photo competition.