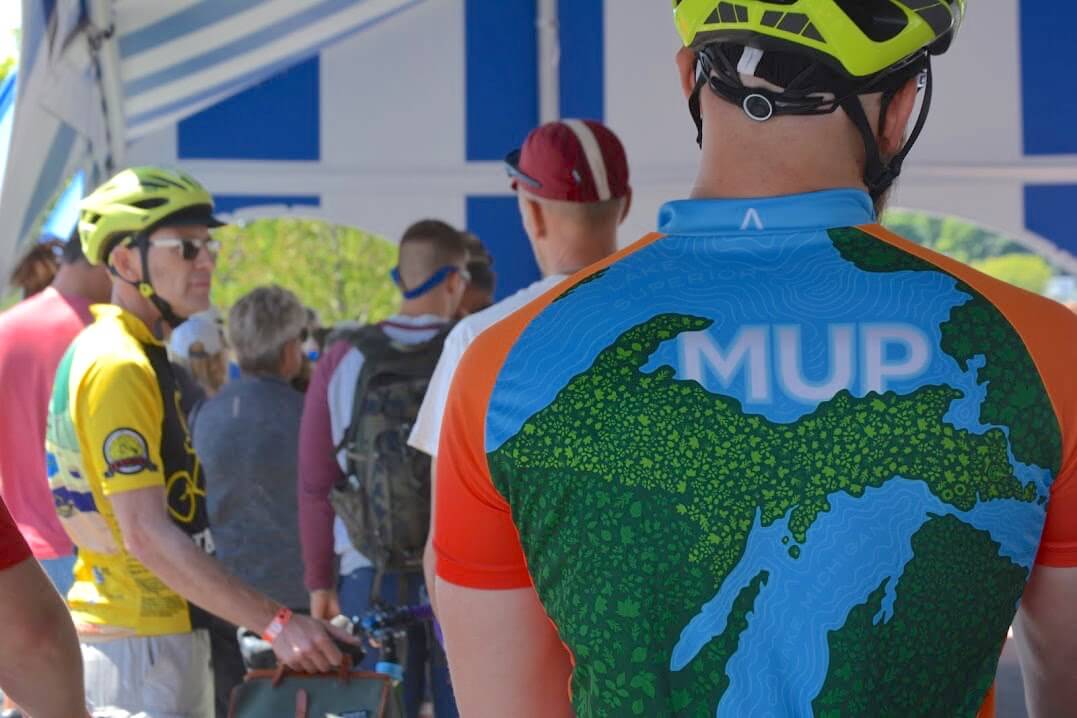 September 20, 2021
SUMMARY
League of Michigan Bicyclists (LMB) seeks an energetic candidate to join our team as Events Director. Ideal candidates will be passionate about bicycling and bicycle touring, thrive on interacting with people, and have past experience planning major events. This position will oversee logistics such as route planning, site and meal reservations, transportation, rest stops, contracting for services, volunteer recruitment and management, entertainment, customer service, sponsorships, and promotion. The Events Director will oversee direct operations of LMB's existing tours, future tours, and assist with other virtual and non-riding events hosted by the organization. This is a full-time position based in our headquarters along the scenic River Trail in Lansing (with remote working opportunities).
PRINCIPAL DUTIES & RESPONSBILITIES
Oversee route selection, planning, and mapping
Set tour budgets, pricing, and options
Negotiate contracts with host sites and vendors
Answer rider inquiries
Provide top notch customer service and enhance existing hospitality services
Promote events, including developing content for website, print, email, and social media, in partnership with Communications Director
Oversee event registration data and reporting
Recruit and manage tour volunteers, including oversight of planning committees
Recruit and manage subcontractors and vendors as applicable
Seek and secure event sponsors in partnership with Development Director
Identify and resolve problems in a timely fashion
Maintain equipment and merchandise inventory
Manage media relations for the tours
Communicate with law enforcement, road agencies, and local businesses as appropriate
Conduct post tour surveys with riders and volunteers
Enforce tour rules, safety protocols, and all applicable rules and laws and state and local level
Coordinate rider gifts, jerseys, t-shirts, etc.
Implement peer-to-peer fundraising opportunities for riders
Host rider orientation meetings and nightly tour briefings during events
Develop new event offerings and implement amenity enhancements to existing events
Play leadership role in planning LMB's non-touring events
Other duties and responsibilities as needed to support operations of a small nonprofit
IDEAL QUALIFICATIONS
Experienced cyclist
Unflappable under pressure with an ability to find creative solutions to problems
Experience managing large groups
Experience planning fun, scenic, and safe bike routes
Effective negotiator with strong budgeting skills
Strong inter-personal, public speaking, and presentation abilities
Professional demeanor, sense of humor, and a strong ability to collaborate
Flexible and able to manage competing priorities in a changing environment
Self-motivated and self-directed, seeking guidance when appropriate
Bachelor's degree or related work experience with a preference for at least two years of experience in hospitality, tour directing, or other major event management
Fundraising experience helpful including grant writing and corporate sponsor recruitment
Experience with customer relationship management (CRM) software a plus – training provided
Knowledge in marketing and branding (basic graphic design and social media skills a plus)
First Aid and CPR certification a plus
Understanding of road cycling dynamics and Michigan laws pertaining to bicyclists
Safety first mentality
Ability to thrive in a blended in-person/remote work environment

SUPERVISION
The Events Director will report directly to the Executive Director.
REQUIREMENTS
Flexibility to work non-standard hours for scheduled events – must be on-site/on call 24/7 for duration of events/tours
Must be available for in-state travel (driver's license and clean record required). Competence driving large vehicles/trailers a plus

COMPENSATION
$40,000 – $60,000 commensurate with experience and qualifications. Benefits include paid time off, health coverage, employer-matched retirement plan, and annual bonus opportunities.
APPLICATION
To apply, please send resume, cover letter, and three references as a single PDF to John Lindenmayer at [email protected] with subject line Events Director. The PDF file should be named as follows: LastName_FirstName_EventsDirector.pdf.  We will begin reviewing applications on October 4, 2021. The position is open until filled.
ABOUT LEAGUE OF MICHIGAN BICYCLISTS
Founded in 1981 to lead Michigan's bicycle movement, LMB is a statewide 501(c)(3) non-profit membership organization consisting of bicycle shops, clubs, events, organizations, and individual bicyclists united around making Michigan a more bicycle-friendly state. With our members and partners, LMB works to improve life through bicycling. For over 30 years LMB has hosted bicyclists from across the country on our popular bicycle tours as fundraisers to support our mission. Current events include Shoreline West, Michigan Upper Peninsula (MUP), Sunrise Adventure, HUB Fest, and the Bike it! Commuter Challenge. For more information visit www.LMB.org.
LMB is an equal opportunity employer, committed to creating a diverse and inclusive staff and workplace. All qualified applicants will receive consideration for employment without regard to race, color, age, religion, gender, gender identity or expression, sexual orientation, pregnancy, political ideology, marital status, national origin, ethnicity, genetics, disability, veteran status, and all the other fascinating characteristics that make us different. We strongly encourage applications from people who have historically been under-represented in the bicycle industry, advocacy, and nonprofit work.
LMB is a COVID safe work environment doing everything we can to keep our team safe. LMB staff remain primarily remote at this time. Interviews for this position will be conducted via Zoom.
LMB is an at-will employer. This is a full-time exempt position. The above position description describes the position currently available and is not intended to be an employment contract. LMB reserves the right to modify the duties or position description at any time.
Categorised in: Jobs