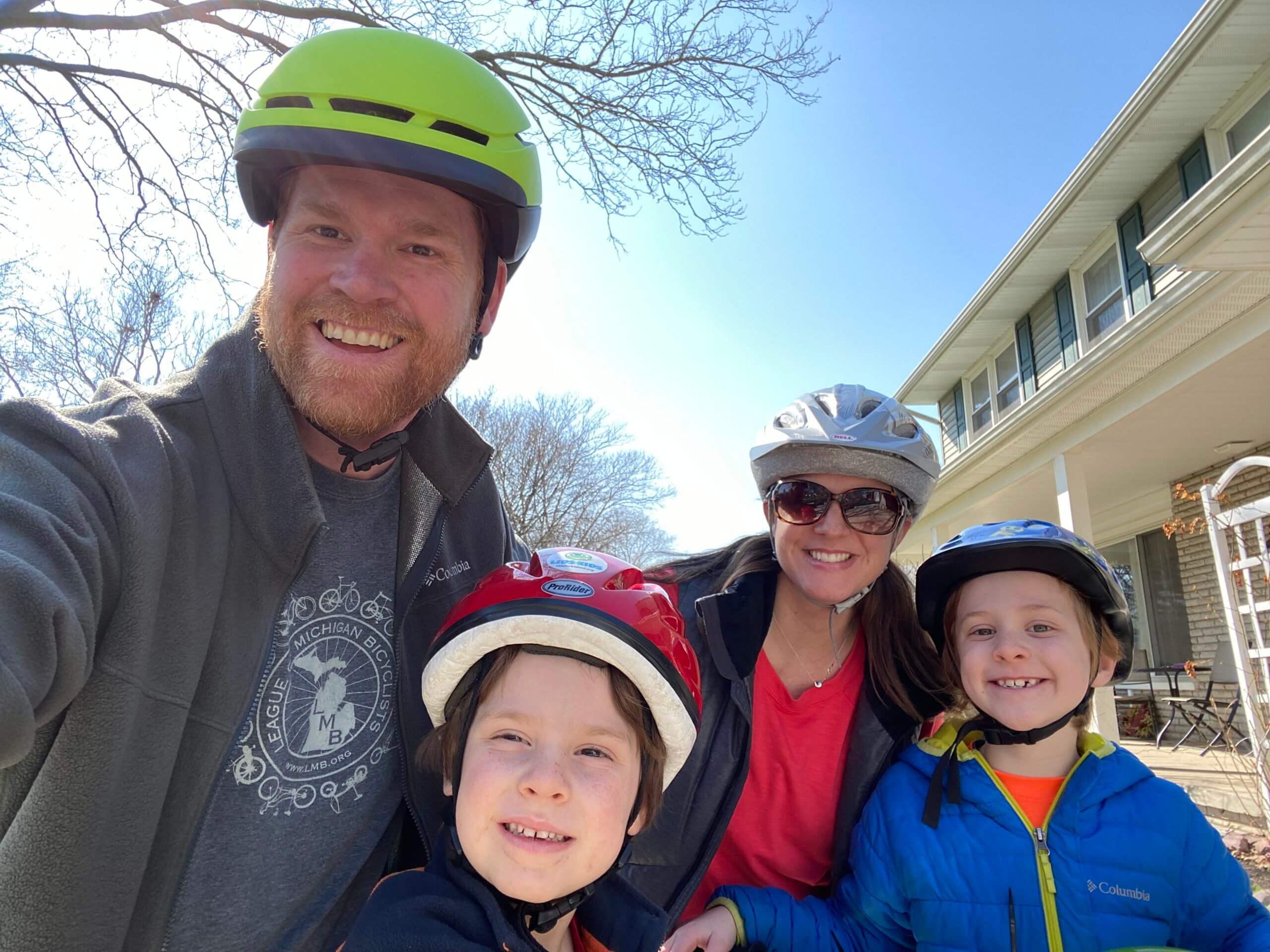 May 19, 2020
This year has been hard for all of us. I'm confident that LMB can rise to the challenge, because LMB has overcome major setbacks in the past. I'd like to share a story with you from the start of my time with the organization.
I joined LMB in 2004, as an eager Administrative Assistant. This was a big deal at the time – it was the first time LMB could afford  a second full-time staff person. Less than five months later, tragedy struck. LMB's first Executive Director, Lucinda Means, unexpectedly passed away. As board members, volunteers, and I absorbed the shock and mourned her loss, we also rallied to ensure LMB could continue on. It was an incredibly turbulent time, but we made it through – and LMB became stronger.
Today, I'm the executive director, and the first months of 2020 looked bright. We had an ambitious new three-year strategic plan, including a new mission and vision. We had an audacious goal to reach ourlargest membership numbers ever – 2020 in 2020. We hired a new Development Director, one with a long history in the bicycling community. We hired our first ever full-time Education Coordinator. We had four amazing tours scheduled with our new Tour Coordinator – the self-proclaimed "Director of Fun."
But things changed quickly. We're now living through another incredibly turbulent time. Group rides are cancelled. My staff and I are all working from home – most of us while trying to homeschool ourchildren. And around the world, people are doing what we can to maintain our mental health and a sense of normalcy.
The coronavirus has not only impacted the way we work at LMB, but our bottom line. The Board and I made the tough decision recently to cancel our tours – not for our own financial health, but for the health of the cycling community and the communities we pass through. This will result in over $185,000 in lost operating revenue for the  organization – threatening the advocacy and educational programing we provide every year. As many of our generous Dollar Per Rider supporting events face similar difficult decisions to cancel, we may see that shortfall continue to grow.
As in the past, LMB is taking decisive action to ensure our long-term resilience. We recently cut our2020 operating budget by 1/3 to ensure our core advocacy and educational programming can continue. These cuts include:
Reducing our staff by one, adjusting benefits, and leaving new positions vacant, including internships.

Eliminating and suspending various nonessential expenses.

Providing our quarterly magazine only in an online format for the year rather than printing and mailing. This, in addition to other printing and mailing cuts, is estimated to save $15,000 for 2020.

Obtaining savings in insurance premiums and other tour-related expenses. Even with these savings, loss of the tours will cause a major shortfall to our 2020 budget, and will continue to impact our 2021 revenues.

Authorizing use of rainy day reserves to help cover the immediate expenses of tour refunds.
To help balance the budget we:
Launched a Future Fund fundraising effort with great success. Your generosity has blown us away – thank you!

Applied for federal EIDL and PPP relief funding as well as other local grant opportunities.

Prepared to launch virtual events to engage the Michigan cycling community and provide a new source of revenue. We'll release more information regarding these events soon.
Looking ahead, we anticipate that the tour cancellations will unfortunately have a negative impact on our 2021 budget as well. Our team is busy working to find creative opportunities to diversify ourfunding streams for next year and beyond, but in the short term, your generous financial support will have a significant impact on our ability to continue to be the voice of bicycling in Michigan. For 39 years, LMB has been a leader in making Michigan bicycling better. We led hundreds of bicyclists in asking Gov. Whitmer to allow no-contact bicycle sales and service, which she granted in her April 24 executive order. We are serving on the Outdoor Recreation workgroup for the State of Michigan's reopening plans. We continue to fight against distracted driving, supporting a hands-free law that would make it illegal to hold or use a phone while operating a vehicle, except in an emergency.
Can we count on you, our supporters, to help us ensure a bright future? Can you pitch in and donate $75, $150, or $300 today to ensure our future is bright? The work LMB does is important to us all, we'd like to invite you to do your part to make sure it continues.
Thank you for your support,

John Lindenmayer
Executive Director
PS. The CARES Act makes it so you can now deduct up to $300 in donations without having to itemize. Deduct your donation, and have it doubled now, by donating to LMB today.
Categorised in: Uncategorized