April 30, 2020
We hope this message finds you well. The LMB board had our quarterly board meeting by video conference this past weekend. While it's normally a time for fun and laughs along with future plans, this was a time for some difficult decisions.
Our original intent was to adopt our new three-year strategic plan, an ambitious plan with big goals and achievements to work towards. Many of you have seen this plan – copies were mailed to members with the Ride Calendar and are available online, and our staff did a great job gathering feedback.
In the light of the current coronavirus pandemic, we had to ask if LMB is ready to start work on such ambitious goals. The truth is: no. Unfortunately, not this year.
Instead, the first task for the board was a decision on our tours. The board was unanimous in support for the staff's recommendation to cancel the 2020 tours, given the severity of the coronavirus pandemic. The tours are a primary source of revenue for our organization and a significant impact will ensue. But, for the health and safety of our riders, we strongly believe it is the right choice.
In response, we made financial changes to make up the difference. The board approved a revised budget for the year that lowers the operating budget by ⅓. Our staff is working hard to cut costs and increase donations to continue our advocacy and educational programming.
After reviewing the financial circumstances for LMB, we revisited the proposed strategic plan and decided to pivot for the remainder of this year. The board delayed adopting the proposed strategic plan and will instead shift focus to:
Diversify our funding streams,

Identify and implement safety and best practices needed for large gatherings including other bicycle tours and educational programs,

Adapt daily operations of our organization to ensure a strong foundation for the future,

Determine how bicycling can play a role in Michigan's pandemic response and for our post-pandemic future.
While we are facing a great deal of adjustment, it's important to note that LMB is in fairly good standing, considering the overall situation. Past board and staff planning efforts, conducted over years in case of emergency, are now greatly appreciated – though we certainly never expected a crisis like this!
Finally, I'm pleased to share that board did vote to adopt a new mission and vision statement. LMB's mission is now: "Improve life through bicycling." We believe biking makes life better. It improves our communities, our families, our friendships, our health, our environment, and our economy. This is true no matter what kind of bicycling you do – no matter where you ride, what you ride, or why you ride. The board is confident that this mission represents the right direction for LMB in the years ahead.
The board also voted to adopt a new vision statement:
We envision a state where bicycling makes life better for everyone; serves as an everyday option for more people to commute, get around and have fun on roads and trails; and connects us to the natural world and each other.
Our communities benefit through healthier people and stronger economies. Our transportation system becomes more equitable and environmentally sustainable. Our streets and trails are safe and accessible to people of every age, race, gender, ability, and economic status.
The intent of the new vision is to show where we are going, how good it will be to get there, and why we're acting to embrace the entire bicycling community. Whether you ride one mile or 100, one day a year or every day, on road, dirt or gravel, you have a home here at LMB.
On behalf of the LMB board, I'd like to invite you to join us in the work of improving life through bicycling. We ask that you become a member and add your voice to this movement – and donate to our Future Fund, to ensure that the future of LMB continues to be bright.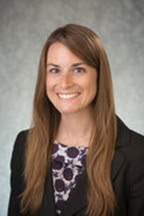 Sincerely,
Lindsey DesArmo
Chair, Board of Directors
League of Michigan Bicyclists
PS. On behalf of the entire board, thank you so much for your support for the League of Michigan Bicyclists!
Categorised in: Uncategorized