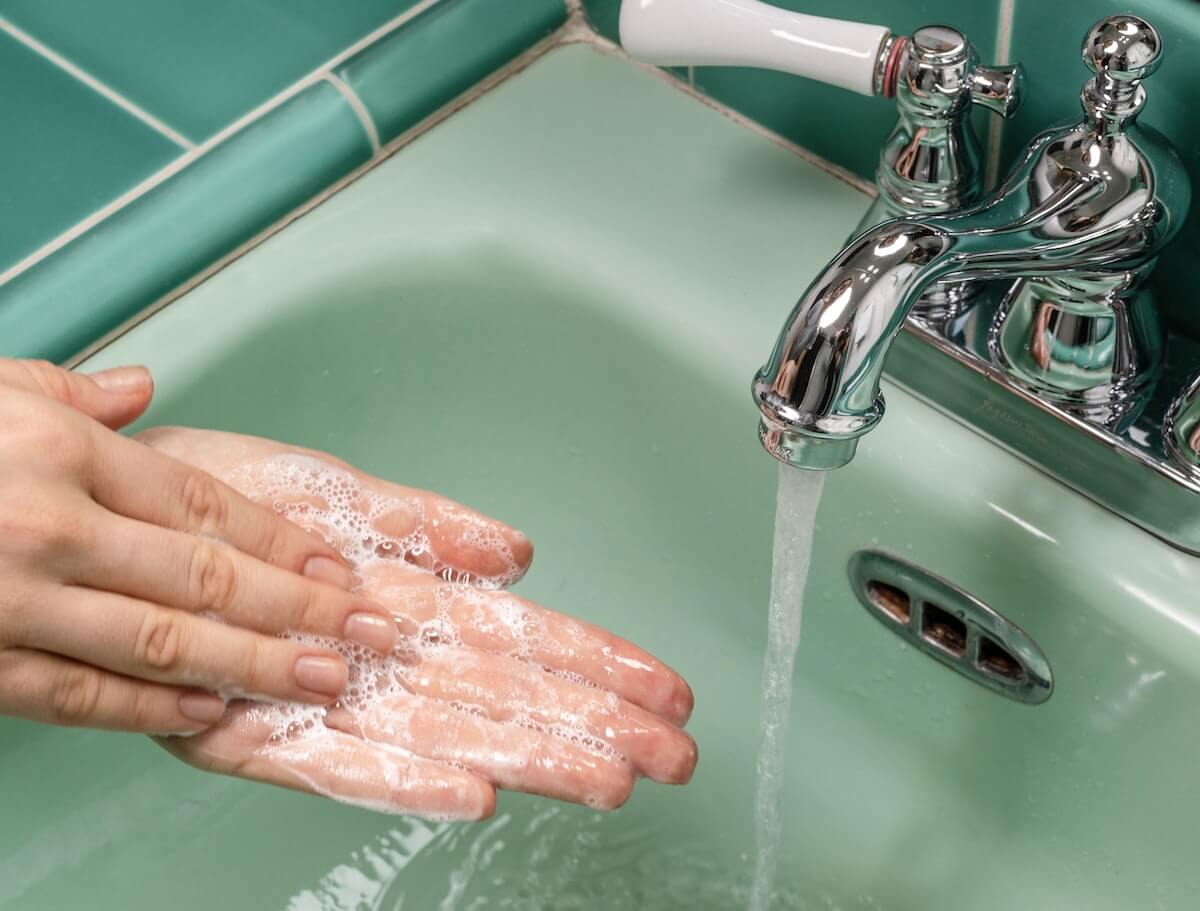 March 13, 2020
Update: March 16, 2020 at 1:45 p.m.
Time to go solo. LMB does not support or endorse any club, team, group, or social rides during this time period.  Read our full statement.
March 13, 2020 at 4:45 p.m.
League of Michigan Bicyclists appreciate your support of our advocacy efforts to make Michigan bicycling better by registering for one of our fundraising events – Shoreline West, MUP, Sunrise Adventure and HUB Fest. These events provide a major portion of LMB's annual operating budget. They make it possible for us to improve lives through bicycling throughout the year.
As you know, all of us are now facing a unique situation with the Coronavirus pandemic. With our tours still months away, we are currently still planning to hold each event. This may change based on internal decisions made by LMB or due to local, state or national mandates related to large events. We will make decisions event by event, prioritizing the health and well-being of our riders, staff, volunteers, and the communities we pass through.
We are monitoring the situation closely as more information becomes available on a daily basis. Should we need to cancel or modify any of our tours, our goal is to provide as much notice to riders as possible so you can plan accordingly.
We have historically been proactive in addressing sanitation issues and will continue to do so at all of our events. We want to share with you some actions we are taking.
Food and water
Years ago we developed a culture of requiring the use of sanitizer prior to entry into any food and water stations including breakfast and dinner. If you are a repeat rider, you'll remember the first time you were reprimanded for trying to fill your own water bottle. We are working to strengthen that culture with the following:
We will continue to prohibit riders from touching any water or food dispensers at all SAG stops.
All volunteers will be wearing protective gloves at SAG stops and in food service areas.
When offered, we will continue to only provide individually packaged foods at SAG stops. Our Snack Bar in camp will only offer individually packaged food and beverages.
We are working with all our caterers to make sure they take appropriate precautions in the production and delivery of meals.
Prior to mealtimes, volunteers will sanitize the foodservice and dining area tables and chairs with the appropriate concentration of bleach solution.
Once participants enter the food lines and acquire their food, they are free to leave the area to eat. This will reduce the density of people in close spaces for extended periods of time. When they return for more food or return their dishes, they'll need to sanitize themselves again prior to entry. (We'll only count people once – if they re-enter carrying dishes, they won't be counted again.)
If participants choose to eat in the dining area, each table will have several bottles of disinfectant spray so they can sanitize their seat and table area.
Other sanitation precautions
This year we are building on our cleanliness culture to include restrooms, porta-potties, and SAG wagons.
At restrooms, lockers and shower areas we'll continue to work with our overnight providers to make sure these areas have been sanitized.
We will position hand sanitizing stations at each of the locations designated for use on our tour.
Porta-potties will have hand washing and sanitizing stations located in each porta-potty area.
Volunteers will sanitize SAG wagons before and after they are used to transport people in need of assistance.
Clothing will be sold as is. We recommend washing clothing articles before wear.
Cancellation and contingency plans
Of course, this is all based on what we know now, which is not as much as we would like. As the Coronavirus situation evolves we will continue to adjust.
First and foremost, we will act to protect the safety of our riders, volunteers and staff.
We will closely monitor information and guidance provided by the State of Michigan (see https://www.michigan.gov/coronavirus) regarding large gatherings, and make decisions about the necessity of postponing or canceling events on a case by case basis. We will endeavor to provide ample lead time (at least two weeks) for all such decisions to lessen any impact on travel plans, particularly for those coming from out of state.
Please take a minute to review our cancellation policy. We continue to strongly recommend travel insurance.
We will continue to refine and develop our guidelines and procedures for riders and proactively plan for emergency scenarios. We will continue to communicate with you via emails and web posts to keep you informed about our plans so you can make decisions.
Thank you for your patience and continued support as we plan for the year ahead. Be safe, be smart, wash your hands, and we'll see you soon!
League of Michigan Bicyclists
Categorised in: Uncategorized