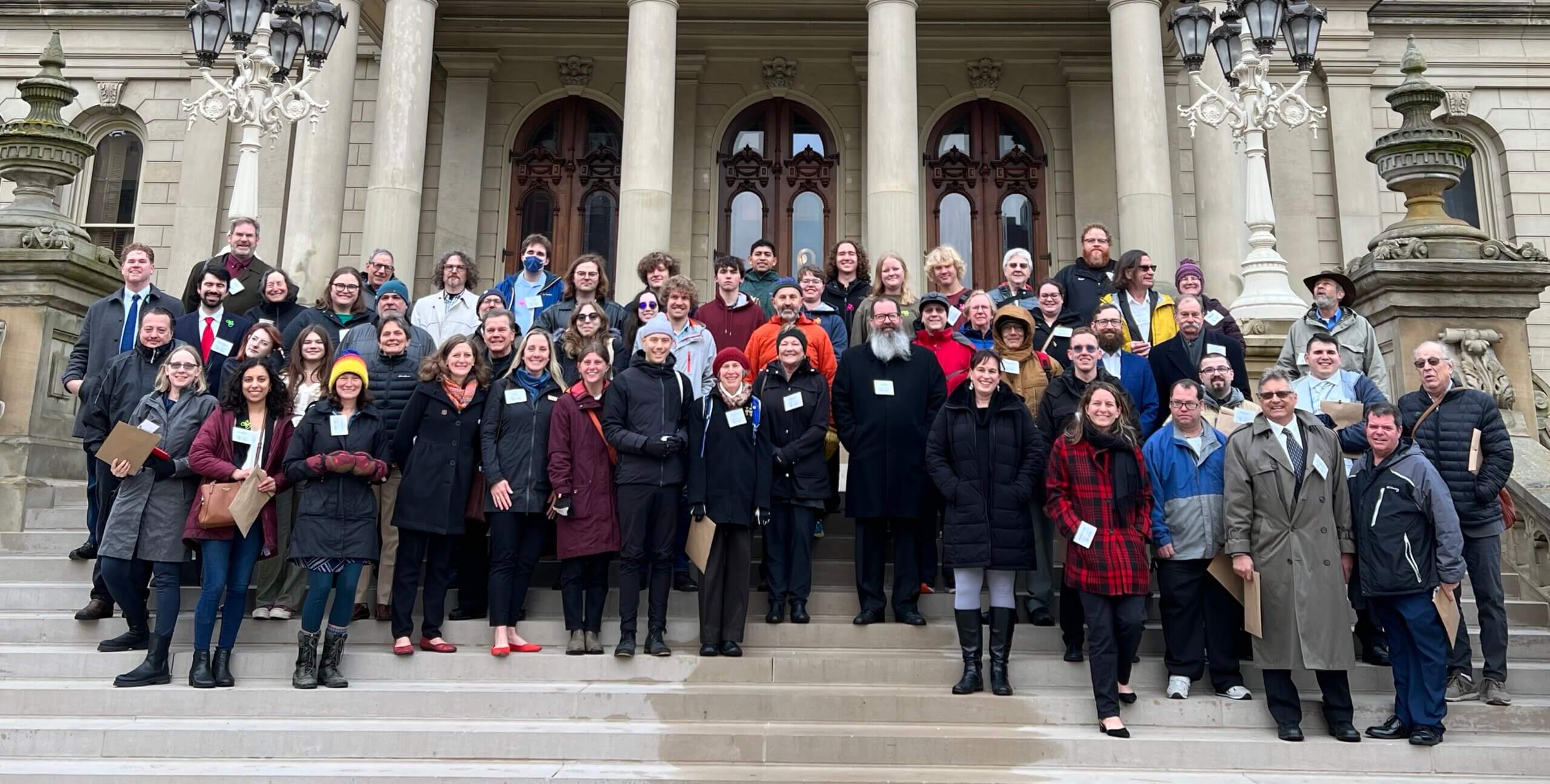 May 4, 2023
Dear friends and fellow bicyclists,
It's spring at last, and I find myself taking off to ride every chance I get, relishing a little sunshine and warmth after a long Michigan winter. The first few bike rides of the spring remind me how grateful I am for the upcoming warm season, but I also notice that drivers seem a bit rusty. Perhaps they need time to adjust to the presence of more bicyclists out riding. It feels like there are more close calls, more distracted drivers, and more chances for crashes to happen.
The League of Michigan Bicyclists has been working hard since 1981 to make Michigan a better, safer state to ride a bicycle in. In 2023, we're working on some new topics for legislative advocacy and continuing to beat the drum (or rather, push the pedal) on older issues like distracted driving to make sure they see a successful finish line.
On May 2nd, I had the opportunity to gather in Lansing with almost a hundred fellow bicycle advocates. In groups of two or three, we spent the day meeting with our legislators to talk to them about bicycling in their communities. We talked about the positive impact that bicycling has on people's lives and how legislators can work with bicyclists to make riding safer and make Michigan bicycling better for everyone.
The impact of these meetings started immediately. We saw it later that afternoon when the hands-free bills to fight distracted driving came up for a vote again in the Michigan House, passing by a vote of 68-39 after an unsuccessful attempt at passage the week before. There were many factors that led to the success of these bills in the House, and we were one of them.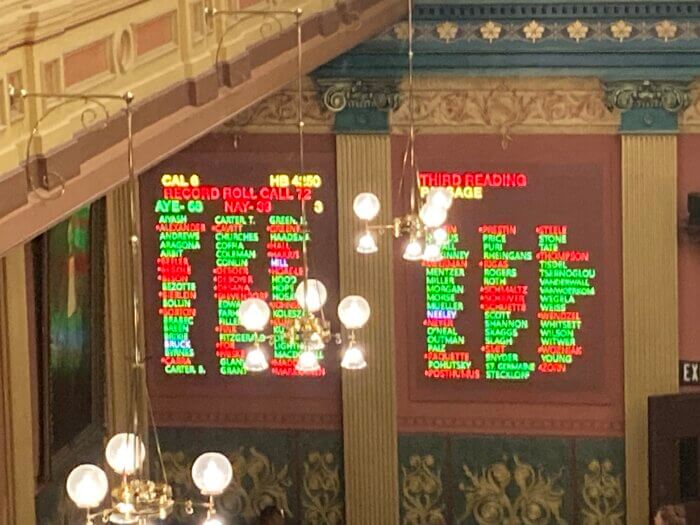 Here are some of the advocacy priorities that we spoke about with senators and representatives from across Michigan:
Hands-free laws to fight distracted driving
The high number of distracted driving crashes shows that Michigan's current texting while-driving ban isn't enough. We've been working with the Michigan Legislature since 2021 to pass a more comprehensive and enforceable hands-free driving bill. More eyes on the road lead to safer roads.These bills passed in the House of Representatives and received a Senate committee vote on May 4, passing by a vote of 6-1! The next stop is the full Senate, then the governor's desk. This has been a long fight and we're hopeful that the end is in sight.
Funding for natural surface trails 
We supported the House Natural Resources budget item for a DNR Eaton County mountain bike trail, requested that lawmakers consider additional funding for trail development, and proposed a special cause fundraising license plate to support a dedicated mountain bike trail maintenance fund. We've already received a commitment from a representative to sponsor a bill for the license plate!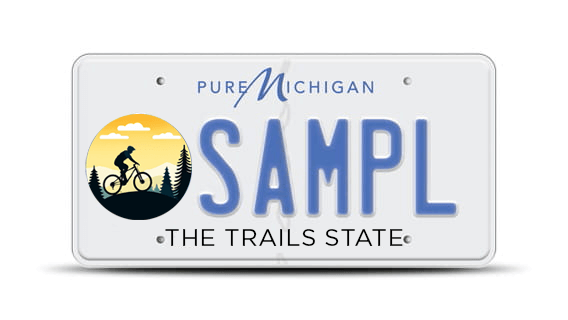 (a mockup of what the fundraising plate might look like)
E-bike purchase incentives
E-bikes are a great tool for commuters, casual riders, and anyone who lives in hilly areas. For many, they can be great car replacements, improving health and reducing air pollution and impact on the environment. LMB is recommending a $500 purchase incentive on e-bikes at point of sale, mirroring similar discounts for electric vehicles. An additional $750 would be available for low income individuals.
Higher speed crashes are far more likely to be fatal for people who walk or bike. Even a small difference in speed can make a large difference in crash survivability. We're supporting a bill that would give local communities more flexibility in setting speed limits in line with local priorities for safer roads.
These issues are crucial to making Michigan better for bicyclists of all speeds and abilities, whether you commute, ride for fun, or shred trails like a weekend warrior. It takes a lot of work to make an impact like this, and a lot of resources to power an organization like LMB. Can you contribute today? Your gift will go farther with a match from a generous donor – every donation up to $3,000 will be matched.
Will you help us push forward to a safer Michigan for every bicyclist?
Yours in bicycling,
Nicky Bates
Development and Membership Director
League of Michigan Bicyclists
Categorised in: Uncategorized