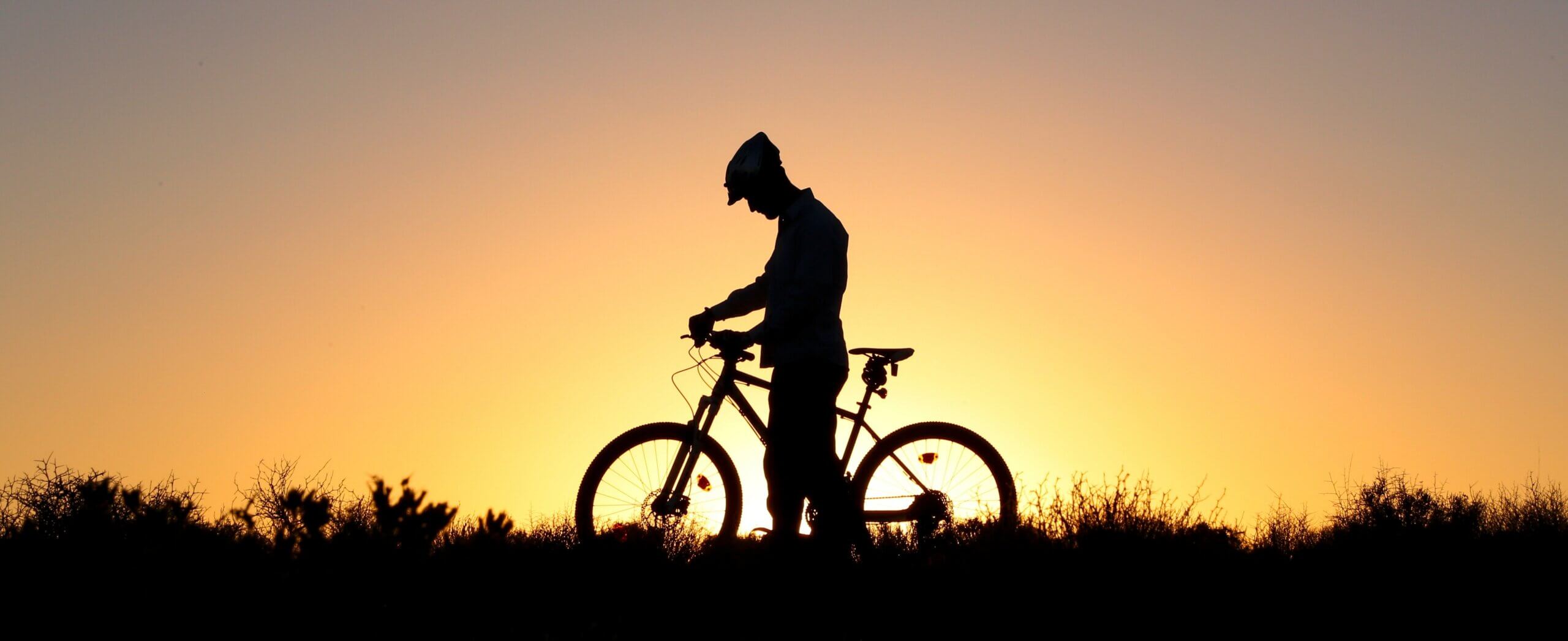 March 22, 2023
As you may have heard, the Michigan DNR is considering a policy change to allow Class 1 e-bikes to use natural surface trails on state lands. We heard recently from Chief Ron Olson that they would like to receive a position statement from LMB. Recognizing that opinions vary widely on this topic, we also see this as a great opportunity to influence the direction of the DNR's action in ways that benefit the entire MTB community, to make the case for more opportunities for input from mountain bikers and more investment in trail construction and maintenance.
Our full position statement follows. If you or your organization would like to sign on in support, we would love to have you! Thank you to everyone who's weighed in as we've put this together and contributed perspectives.
=== 🚲🚲🚲 ===
Mr. Ron Olson, Chief
Department of Natural Resources
Parks and Recreation Division
P.O. Box 30257
Lansing, MI 48909
March 22, 2023
Chief Olson,
As you may be aware, the League of Michigan Bicyclists (LMB) and Michigan Mountain Biking Association (MMBA) have unified to bolster and broaden the voice of the Michigan bicycling community. In that capacity, LMB has gathered commentary on the evolving topic of e-MTB access to natural surface non-motorized trails in Michigan, including through a survey of the Michigan mountain biking community and a panel discussion at the Quiet Adventures Symposium in East Lansing on March 6. In addition, we shared a draft of this statement with leaders of regional mountain bike associations across Michigan.
A few of the perspectives we've heard include:
"My husband hasn't ridden with me since our early 20's mountain biking days thanks to two back surgeries and two carpal tunnel surgeries. He borrowed a buddy's e-assist and enjoys riding a bike again."
"E-bikes have changed the lives of so many people for the better. Allowing more people access to trails and bike-accessible land use will bring a broader, more diverse group to cycling in general and with more cyclists, there is far greater likelihood of expansion of infrastructure and bike-friendly resources. Being able to ride with my 75-year-old father or my 17-year-old nephew to places and heights they'd never be able to join me on without e-assist has shone a little light on why I enjoy this crazy hobby so much. They may not have 25 years of training and competing in their legs, but that commitment isn't reasonable to expect and isn't necessary with e-bikes."
"The issue isn't so much with e-bikes as it is with individuals. A few dumb people can ruin it for everyone. I agree e-bikes should be acceptable on certain paths, especially rail trails, but I can also understand why they're less than desirable on groomed technical non-beginner single track trails. … Then again, there was a time when everyone hated snowboarders and didn't want them using the ski runs."
This is a national conversation with few clear answers and many open questions. Within this context, we understand the DNR is moving towards a policy change to allow Class 1 e-bikes on natural surface non-motorized trails in Michigan, and to allow adaptive bikes including Class 2 e-bikes for those with a disability in need of accommodation. We support this increased access for people who will benefit from the assistance of an e-bike, on condition that the following steps are taken by the DNR:
Learn from and consider following processes used by the National Park Service and by other states that have taken similar steps, such as Pennsylvania and Indiana, including a trial period of 1-2 years before finalizing any new regulations.
Establish an inclusive process for accepting public comment and engaging with local stakeholders and organizations during this trial period.
Provide educational measures to educate trail users on e-bike classifications, best practices for safety, and trail etiquette, along the lines of the Trails are Common GroundTM program established by the International Mountain Biking Association (IMBA) – see trailsarecommonground.org
Allocate adequate resources to train state personnel on e-bike classification, identification, and ADA compliance, and enhance enforcement efforts to identify and deter unclassified electric vehicles and other devices not permitted on natural surface trails.
Apply the same access standards to trails in the state park system and trails on state forest lands.
Engage with the disability rights community to establish a policy to allow adaptive bikes, including Class 2 e-bikes, and/or other power-driven mobility devices when needed by individuals with disabilities under the Americans with Disabilities Act (ADA). The policy should comply with the "credible assurance" standard in the ADA (see www.ada.gov/topics/mobility-devices/). It should not impose any undue hardship or burden on individuals with disabilities.
Measure trail use and be prepared to invest in increased trail maintenance in proportion to increased use.
Establish and publicly disclose benchmarking data and metrics to evaluate any positive and/or negative impacts of e-bike trail access during the trial period.
Hold a public meeting and invite comment from Michigan mountain biking organizations before taking any action to change access restrictions.
The League of Michigan Bicyclists stands ready to support, and if possible collaborate with, the DNR on education efforts. We further commit to promoting public engagement opportunities related to these changes. We are available to meet with you or your staff at your convenience.
We wish to ensure that Michigan's great natural beauty is preserved and made available to all through high-quality natural surface trails on our state lands. We recognize that technology has changed faster than state policy, and support DNR in its efforts to reflect the state of the MTB industry and community in its regulations.
Sincerely,
John Lindenmayer
Executive Director
League of Michigan Bicyclists
Photo: Sina Sadeqi
Categorised in: Uncategorized