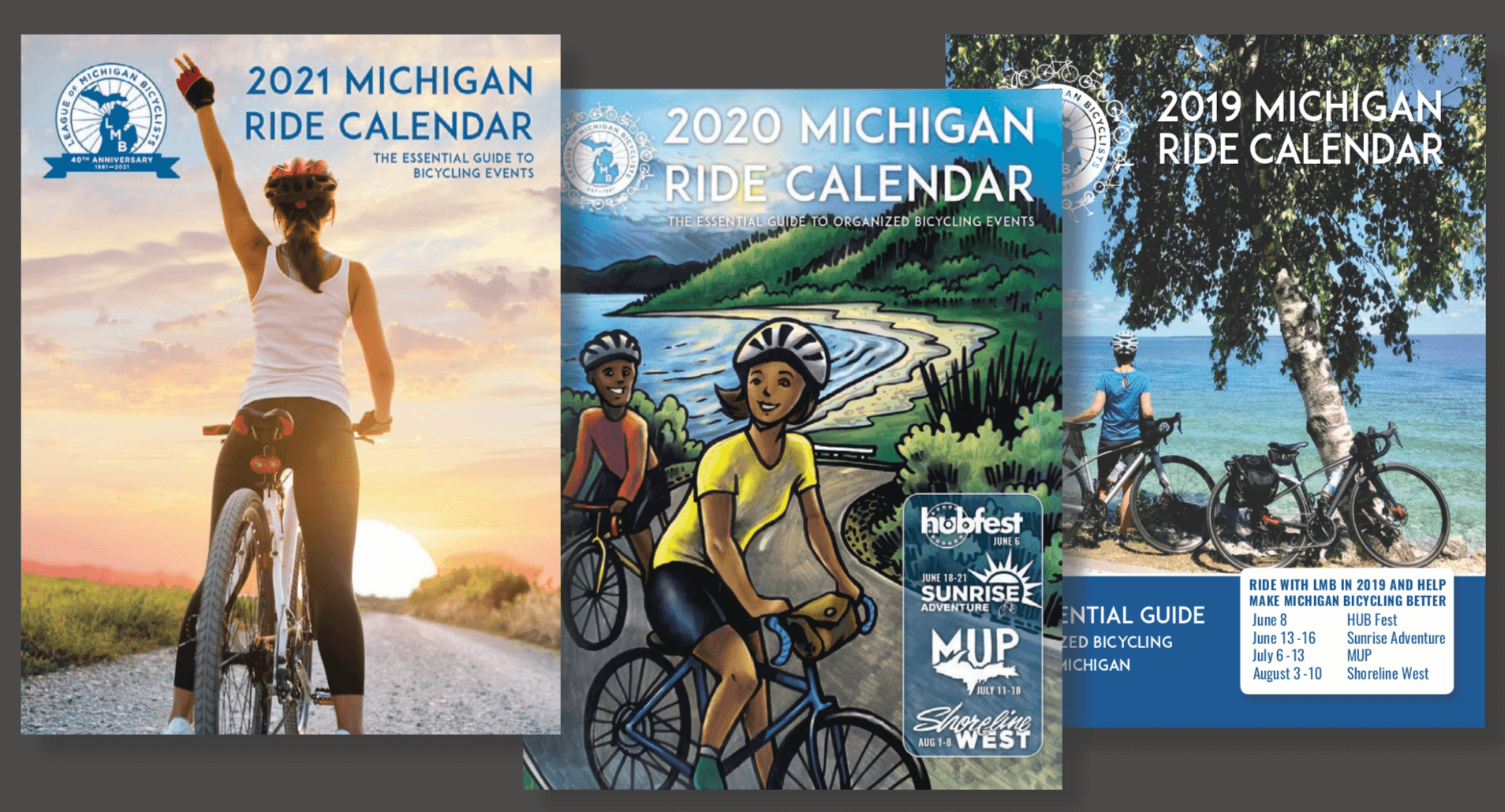 October 29, 2021
We're excited to announce the timeline for next year's Ride Calendar! This will be our 38th annual calendar… and after the last two years, it's great to look forward to a slightly more predictable season of riding together. Whether you're organizing a ride that you'd like to list in the calendar, planning to purchase an ad, or just looking forward to receiving the calendar for ride preparation, we've got you covered.
This year, we're extending our Dollar Per Rider program for folks who'd like to extend their generosity, offering $2 and $5 Per Rider giving options. We've also raised ad rates to account for increased paper and printing costs – but we're still offering early bird and member discounts to offset the expense.
Important dates:
Nov. 15: Early bird deadline for Ride Calendar ads
Dec. 1: Deadline for event posts to the online calendar, reservations and payment requested for ads
Dec. 22: Last call / cutoff for ads and ride listings
January: layout and go to press
Questions or suggestions? Contact Matt at [email protected] or give him a call: 517-410-5499. Thanks very much!
Categorised in: Uncategorized