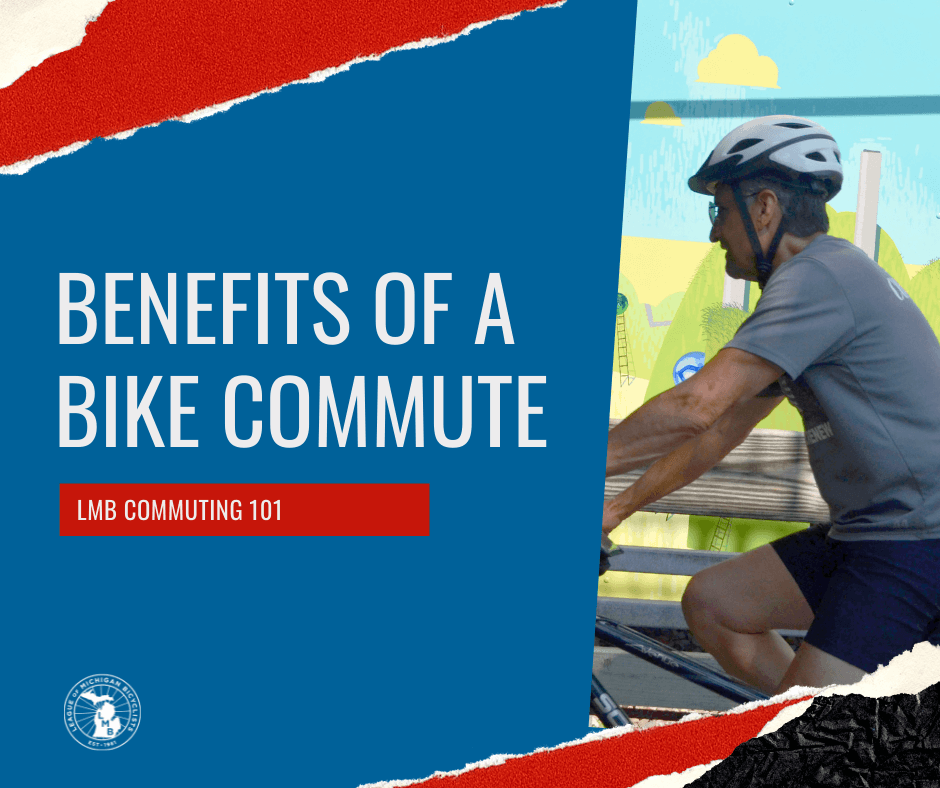 August 18, 2021
While the Bike it! Commuter Challenge is a way to directly support LMB, commuting has a multitude of benefits on its own. Here are a few reasons we support riding your bike to school, work, shopping, and anywhere else!
It's clean. Bicycles get you to work (or wherever you're going) without polluting. Cleaner air means healthier lives… and you can fight climate change too!
It's healthy. Bicycles are good exercise. Most Americans don't get enough, and most of us have trouble finding time. But if you commute by bike, you're taking care of a necessary chore and getting great exercise at the same time.
It clears your head. When you're on a bike, you're not distracted by anything else. You have to be fully present to the world around you – it's a form of mindfulness, and a great way to clear your head.
It makes for safer streets. High volumes of road traffic during rush hour makes for gridlock, noise pollution, and dangerous road conditions for all kinds of communities. By getting on a bike, you're reducing the hazards of vehicle traffic for kids going to school, and making life more pleasant for the people in your neighborhood.
Categorised in: Uncategorized