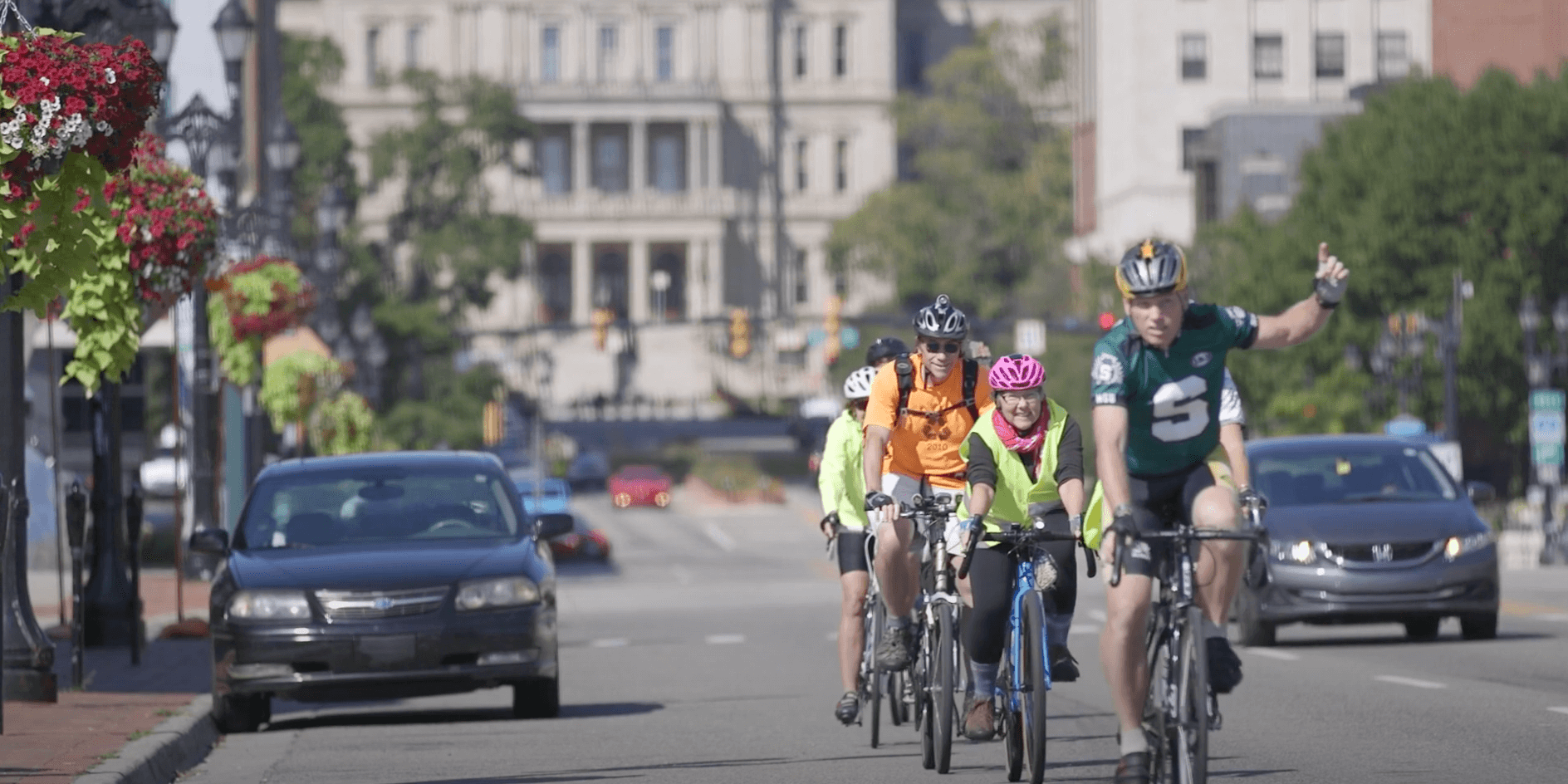 July 8, 2020
It's been in the works for a while, and we're excited to announce a new release! Our latest educational video covers the legal rights and responsibilities of Michigan bicyclists for law enforcement. While its intended purpose is as a "Roll Call" video for officers to view and discuss before a shift, lots of people can benefit from this brief, 10-minute overview of the laws on bicycling in Michigan.
We'd like to thank everyone involved in the production:
This material was developed through a project funded by the Michigan Office of Highway Safety Planning and the U.S. Department of Transportation, with additional support from DALMAC Fund and Ann Arbor Bicycle Touring Society.
Written by Matt Penniman, with contributions and suggestions from John Lindenmayer, Emily Shinevar, and many others
Videography and editing by Ryan Frederick of Mitten State Productions, with voiceover narration by Trisha Kosloski, 2nd camera by Justus Rohlfs and some graphics by Clint Ford
Onscreen introduction by Michigan State Police Captain Kyle Bowman (thank you!)
Scenarios enacted by Karen Beauregard, Marcia Beer, Melissa Charenko, Jason Craner, Michael Hammond, Ned Jackson, Veronica Jackson, Ellen Lamb, Malcolm Moncheur, Bob Peña, Matt Penniman, and Andrew John Rable
Produced by the League of Michigan Bicyclists
Please enjoy and share!
Looking for more? Contact education coordinator Erin Sloan-Turner at [email protected] for more information.
Categorised in: Uncategorized