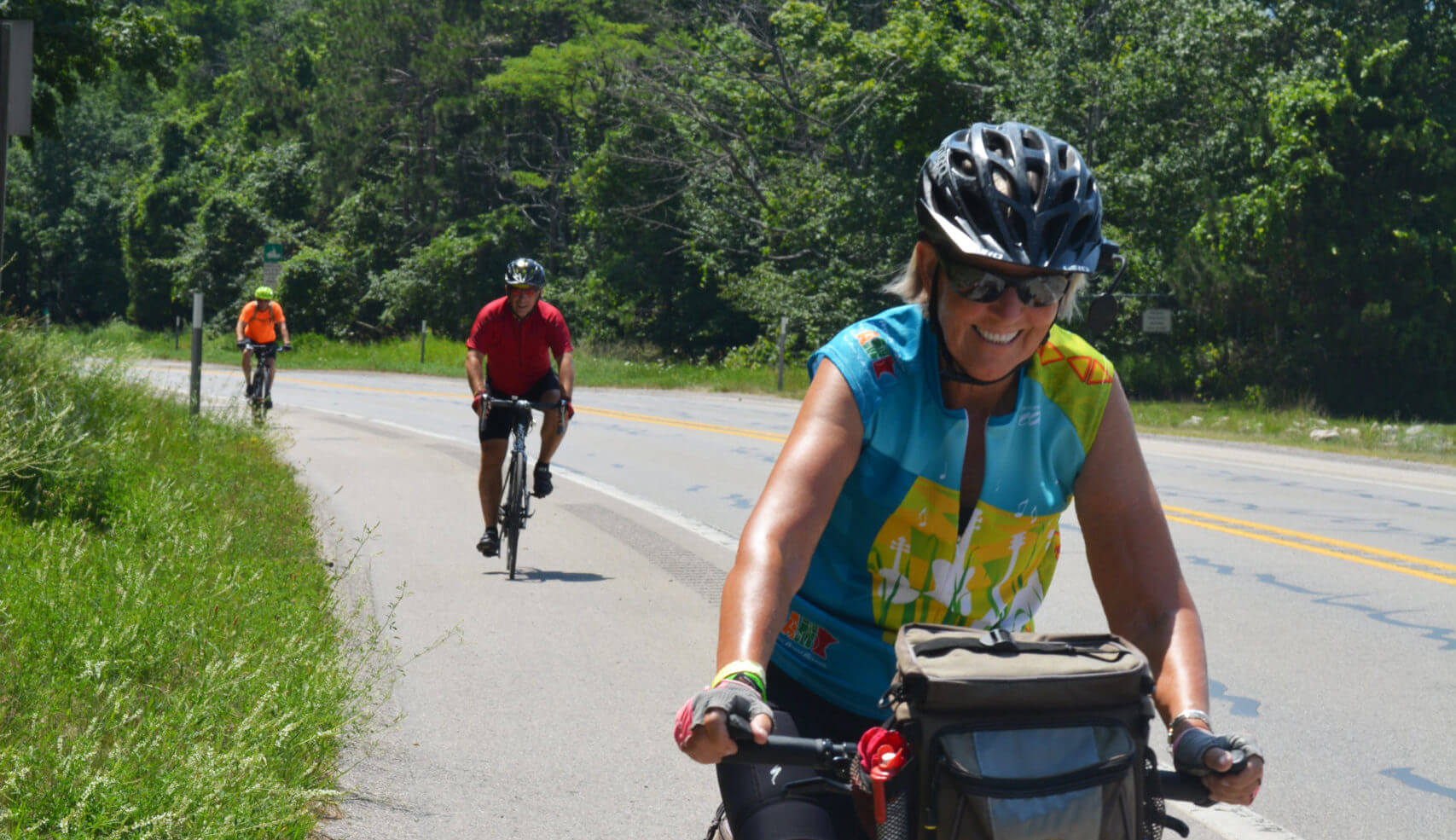 June 11, 2020
As we put out the call to #GoSolo in March, several people have been asking us, "Is it safe to start group rides again?"
There's no "yes" or "no" answer to that question. We don't have enough information to say for sure what is safe or unsafe. But we do know that some things are riskier than others, and that some people will feel comfortable taking more risks than others.
We also know that there's a danger of getting complacent and letting down our guard.
Here's our recommendation to reduce the risk of coronavirus transmission on a group bike ride. You are responsible for making your own choices to protect yourself, your fellow riders, your family, and your community.
– Continue to #GoSolo and avoid group rides if you're in a high-risk group.

– Keep most group rides to 10 people or less.

– Maintain physical distancing of 6 feet or more before and after rides.

– Don't ride two abreast with anyone outside your household.

– Leave at least 30 feet between riders in a line, especially when you're not wearing a face covering.

– Give extra space to people going in the opposite direction. Remember that you're breathing more heavily than usual, so giving more than the usual six feet is a good idea.

– Bring a face covering with you, and wear it before and after the ride, any time during the ride that you're in close contact with others (like a crowded park or trail), or when you go indoors in a public space (like a restroom.)

– Bring hand sanitizer with you.

– No snot rockets! Bring tissues to blow your nose and throw used ones in the trash.

– Most importantly, be respectful. Assume you or somebody you are riding with has been exposed and may not be showing symptoms yet.
Categorised in: Uncategorized