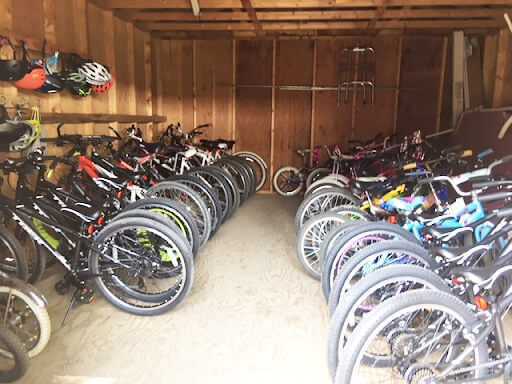 April 12, 2019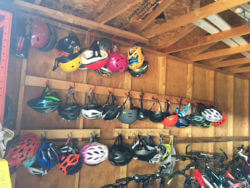 Carver Camp is an organization where underserved children from Detroit get the chance to explore the great outdoors. They received a Micro-Grant fund to provide bicycles that will serve their campers for many years. Thank you to Pete Houk of Carver Camp for telling their story:
"It was another glorious summer at Carver Camp in Grass Lake, Michigan. This year, the day camp included arts and crafts, fishing, sports and plenty of bike riding.  Following completion of our 2018 Bicycle Improvement Project, the camp has 42 bikes and plenty of helmets for the campers to use.
With the grant from League of Michigan Bicyclists, we purchased seven beautiful new Treks! Friends of Carver Camp donated additional bikes, and volunteers fixed them up.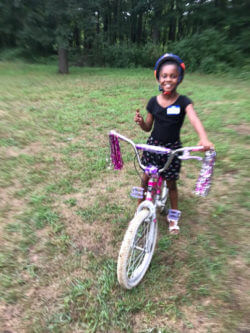 After a productive afternoon at Rebicycle Lenawee, four of Carver Camp's existing bikes were tuned up and ready to ride. The team there also showed the Camp's volunteers some good tips for working on the grip shifters and V brakes that are common on many of the camp's bikes. Plus they loaded us up with enough tires and parts to get the camp's bikes back in action.
We learned a few things this year:
We need quick release seat clamps to allow easy adjustment, which is on the list to buy for next

year.

 

We need more options for teaching first-time bike riders. Our

plan for next year includes more

training wheels and the addition of

push bikes for our youngest and least experienced campers.
The grant from LMB facilitated a great improvement in Carver Camp's bikes. The volunteers, campers, and friends of Carver Camp extend their deep appreciation to the League of Michigan Bicyclists for believing in our mission and supporting our effort!"
Categorised in: Micro-Grants, Uncategorized