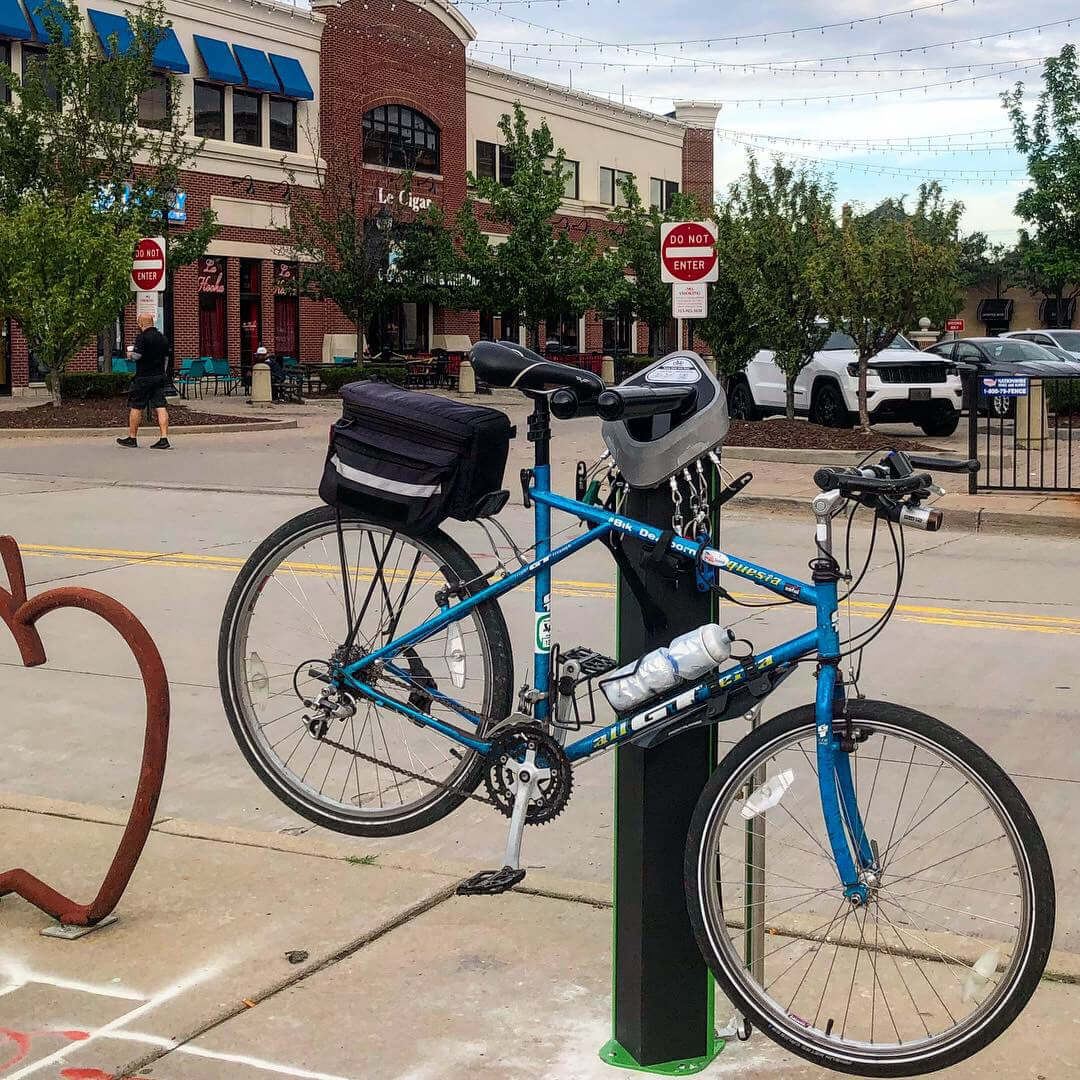 March 25, 2019
Bike Dearborn, a grassroots organization focusing on creating a safe bicycling community and culture, received a Micro-Grant fund for The Better Bike Project, to install several bicycle repair stations throughout the city of Dearborn. Thank you to Founder, Tracy Besek, for telling their story: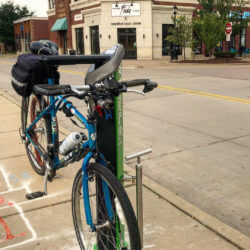 "The Better Bike Project is a first for the City of Dearborn. Through this project Bike Dearborn has been able to install the first two Public Use Bike Repair Stations in the City. These Bike Fixation brand Deluxe Public Work Stands include a bike pump and all the tools necessary to perform basic bike repairs and maintenance, from changing a flat to adjusting brakes and derailleurs. The stations have a high visibility powder coat and feature vinyl graphics with the LMB logo and the other funders of this project.
The first repair station is located on the upcoming Discover Dearborn Bike Route in the heart of West Downtown Dearborn. This location is within close proximity to many popular restaurants, retail shops, and a summer farmer's market. Near an existing Bike Share station and new bike parking corral, this highly visible location by the West Village Commons Plaza is sure to be a hit. Funding for this station came from the LMB micro-grant and the West Dearborn Downtown Development Authority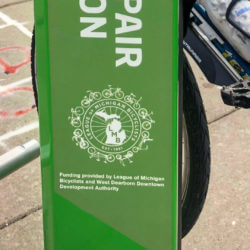 The second repair station will be located along the extremely popular Rouge River Gateway Trail, just on the outskirts of West Downtown Dearborn. This repair station will be located on an existing concrete slab at the trailhead in close proximity of the trailhead parking lot, John D. Dingell Transit Center, Ford Field Regional Park, and the Dearborn Historical Museum. Funding for this station came from the LMB grant, Dearborn Mayor Jack O'Reilly's One Dearborn Foundation,  and Dearborn Brewing.
The second station has been purchased but installation has been delayed due to construction by Wayne County. A "fishway" passage is being constructed by the century-old Jens Jensen dam at Henry Ford's Fairlane Estate. This construction has caused a closure of the Rouge River Gateway Trail near the installation site. The repair station will be placed at the trailhead in the next few months once it is verified that it will not be damaged by construction traffic.
The City of Dearborn has generously donated the time and labor of the DPW crew to install the stations. The City and related departments have been extremely supportive of this project.
Bike Dearborn looks forward to continuing this project in the future with additional stations throughout all areas of the City.  Thank you, League of Michigan Bicyclists, for seeing the vision of our organization and being a part of our celebration of Better Biking in Dearborn!"
Categorised in: Micro-Grants