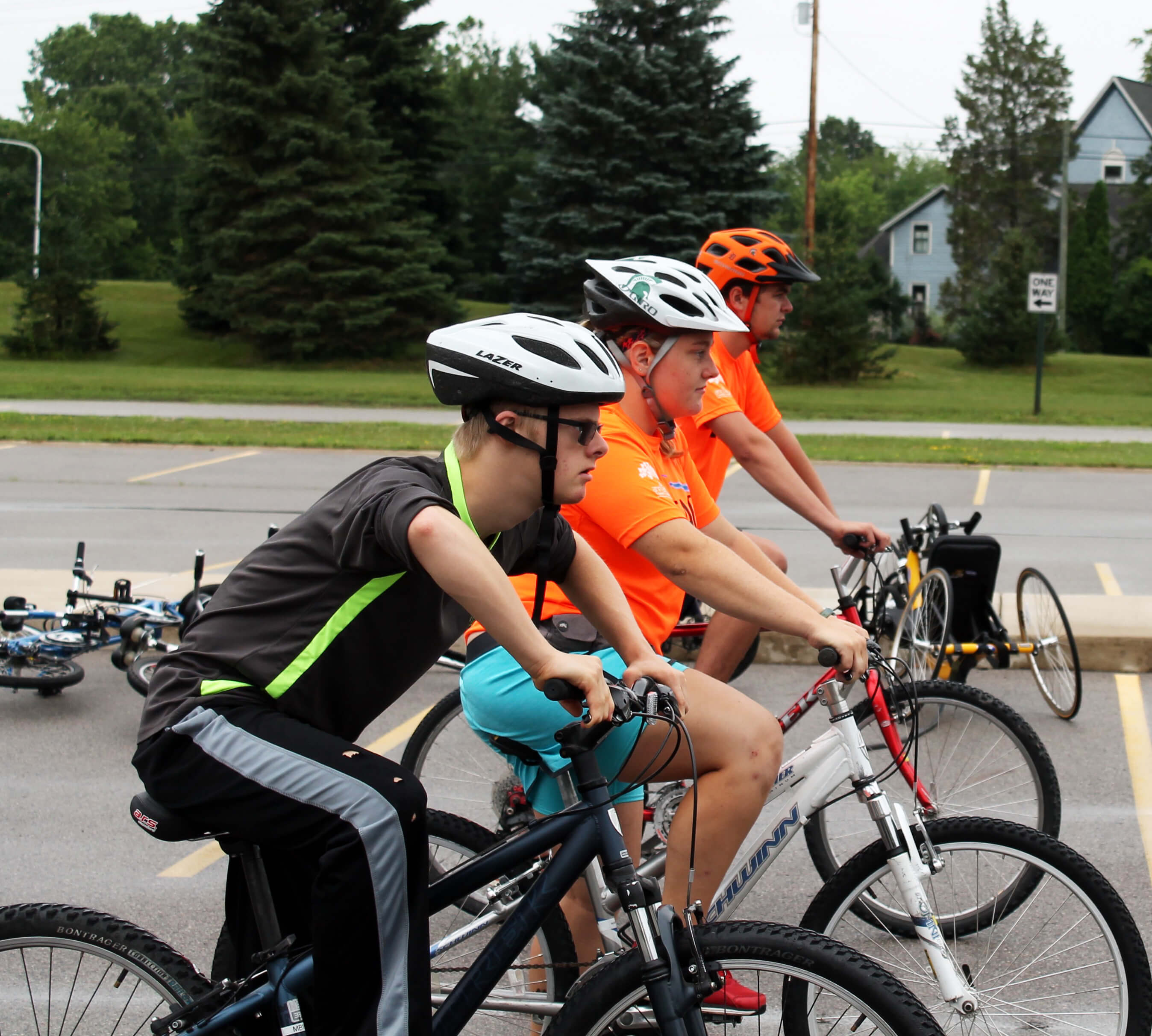 October 17, 2018
Summer Cycling Program – Yspilanti, MI
For the first time ever, LMB helped to foster the growth of bicycling initiatives around the state with the launch of a Micro-Grant Program. The response to the program was overwhelming. This year, LMB was able to narrow down the applicants to ten amazing organizations with unique programs that promote bicycling or bicycle safety in their area. We are pleased to share their stories and how the Micro-Grant funds are helping them further their own missions, moving us all toward a more bicycle friendly state.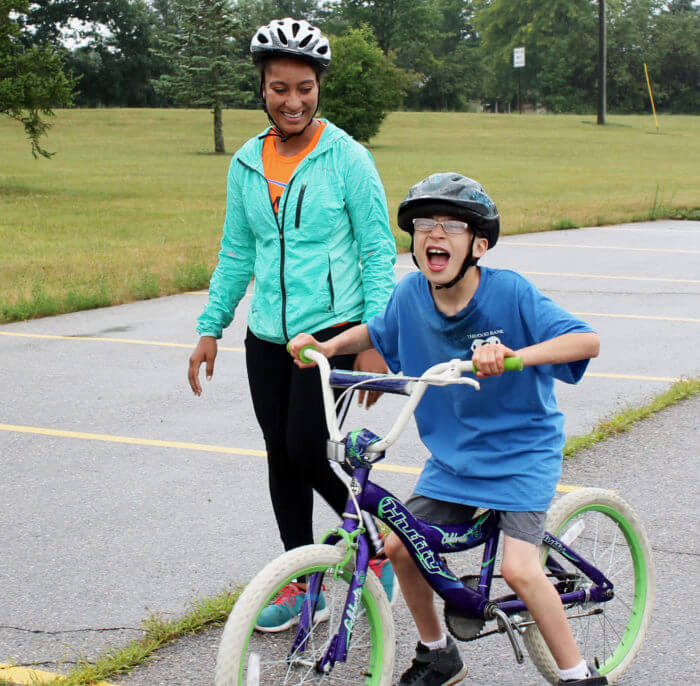 One of the Micro Grant recipients is Programs to Educate All Cyclists (PEAC), a Ypsilanti organization that empowers individuals with disabilities through cycling, active transportation, and self-advocacy education. Their Micro-Grant was awarded to support their Summer Cycling Program. Thank you to Madison Prinzing for telling their story.
"Cycling is often a right of passage for a child, a fond memory many people have of their childhood. For individuals with disabilities, there are limited resources to work towards cycling. For seven weeks in the summer, PEAC Summer Cycling Program was able to provide more resources, including: techniques, staffing, and equipment. During the summer of 2017, our program worked within seven communities with 277 students of all ages and abilities. All of our students are unique with their own goals of riding, whether that be on a hand cycle, tricycle, tandem, or a two-wheel bike. Student goals include: learning how to ride in their community, enjoying cycling sessions, riding independently on a tricycle, and many others. The goals of our students are as unique as our students are.
Through the variety of goals, we have techniques to aid our students in their progress. Students start out with safety as a foundation, followed by the basics as well as community-focused skills. As students progress, they are gaining independence into their community on their bike. As a result of our program, cycling is more inclusive to all abilities, and individuals with disabilities are gaining access to their communities, increasing ridership and safety at the same time. Additionally, through the Summer Cycling Program, we included the community through community rides. The community rides were an opportunity for students to show their skills to their friends and families and invite community members to an all-inclusive bike ride.
The Summer Program is supported by many community-based organizations including: Dance Marathon at the University of Michigan, Dexter Wellness Coalition, Mott's Children Hospital, DALMAC, R.E. Olds Foundation, Toledo Community Foundation, Ability Center of Toledo, CARES at Saline Community Ed. These organizations, along with LMB and their generous contributions, have made a great impact in the lives of our students.
The logo of LMB was included on our sponsorship signs that were on display for every cycling session we had. Students, families, friends, and community members were able to learn how the cycling program was made possible due to the generous donations of LMB. The support from LMB helps keep our cycling program at an affordable rate, which allows us to adhere to our motto of 'Everyone can ride'. We work to be an inclusive and accessible program in terms of our approach, our equipment, and our pricing."
Categorised in: Micro-Grants