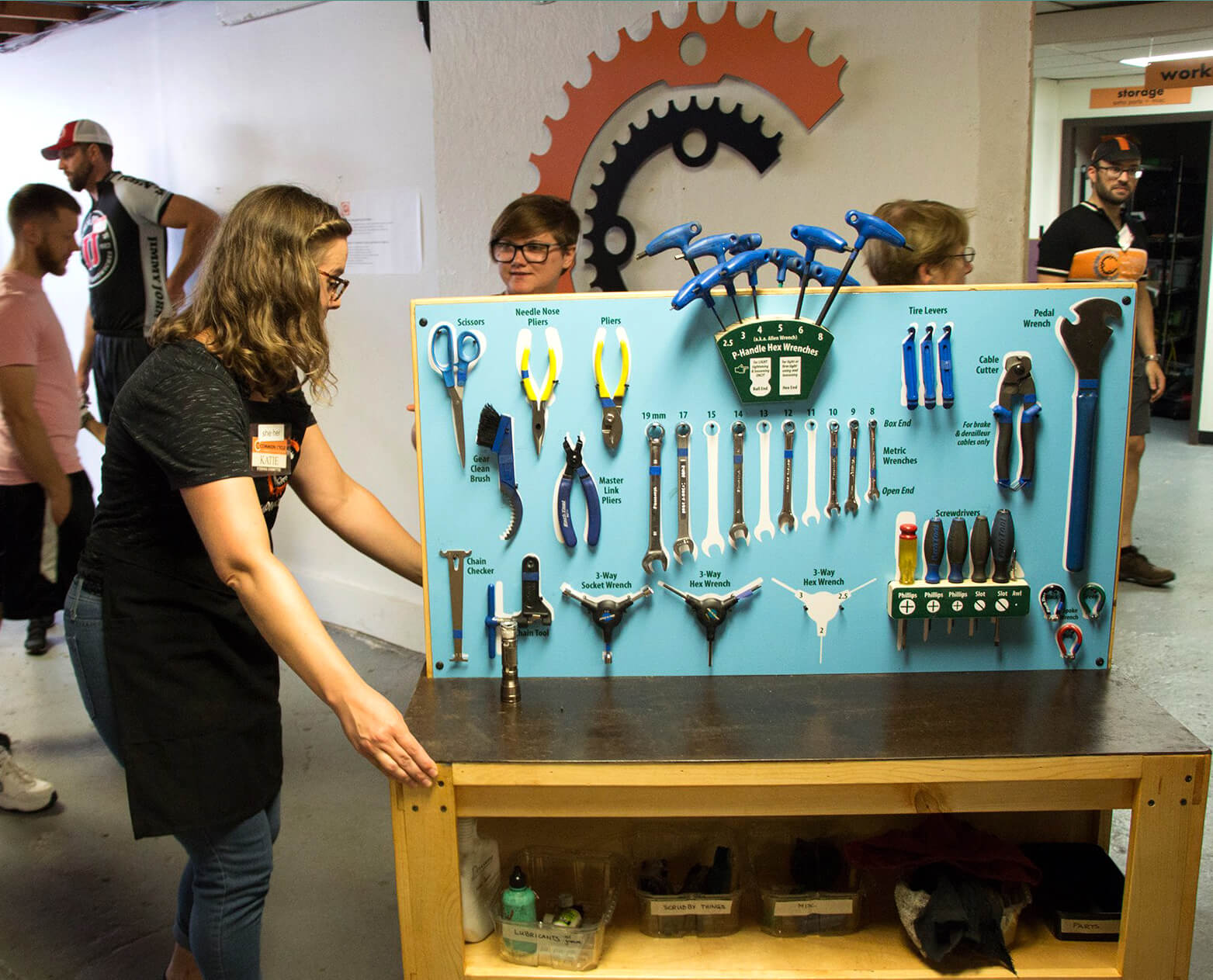 October 26, 2018
Common Cycle, an Ann Arbor-based organization empowering Ann Arbor to ride bicycles by providing access to education, work space, and resources, received a Micro-Grant fund for their Co-op.  Thank you to Emma Wendt of Common Cycle for telling their story: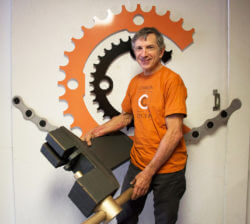 "We launched Common Cycle in a physical location this summer, with a grand opening held on July 29, 2018. LMB's Micro-Grant was instrumental in making the space more user-friendly and welcoming for an even broader user base, beyond those who are already comfortable in a traditional bicycle repair shop setting.
LMB's support allowed us to purchase and hang signage in time for our grand opening to denote each area of our co-op, as well as a large logo for our main door. The contrast was notable, as the new visual cues turned the space from a room full of bicycle parts and tools to one that looked organized, where a volunteer or user could quickly start to work on a project, without feeling lost or the need for help from an 'insider.'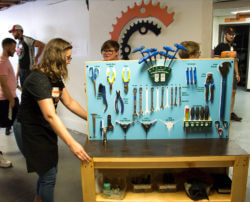 More recently, we've purchased a set of folding chairs for use in our maintenance course and other convening so that participants will have a comfortable place to sit during instruction and meeting time. This set of chairs will also help us accommodate more people to participate in our regular steering committee meetings, as well as a space for allied organizations in our community.
To set up our co-op over the summer and fall, we've had participation from a wide range of volunteers, including our board, steering committee, and regular bike repair volunteers. We also saw support from others not regularly involved in programming, including several people who attended our maintenance classes, and some who began engaging with Common Cycle through our Women/Trans/Femme Program.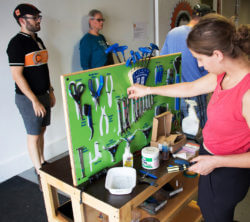 Our community benefits from a physical space where we can hold programming more frequently and throughout the whole calendar year. Compared to last year, we've already added more frequent Women/Trans/Femme events, and a weekly hands-on skill-building class. Furthermore, we've seen visitors come into our space and be able to work semi or fully independently, implying that our new setup of workbenches and organization is welcoming and user-friendly.
Through setting up our new space, we've learned that our core volunteers are highly committed to expanding Common Cycle, and that there is indeed demand in our community for this space. We've erred more towards testing out ideas and structures in the physical space rather than mainly relying on remote meetings, and also pushed ourselves to disperse leadership and take on projects and decision-making more in committees."
For more information on the Micro-Grant program and the other 2018 projects, visit: https://bit.ly/2PoAFOe
Categorised in: Micro-Grants