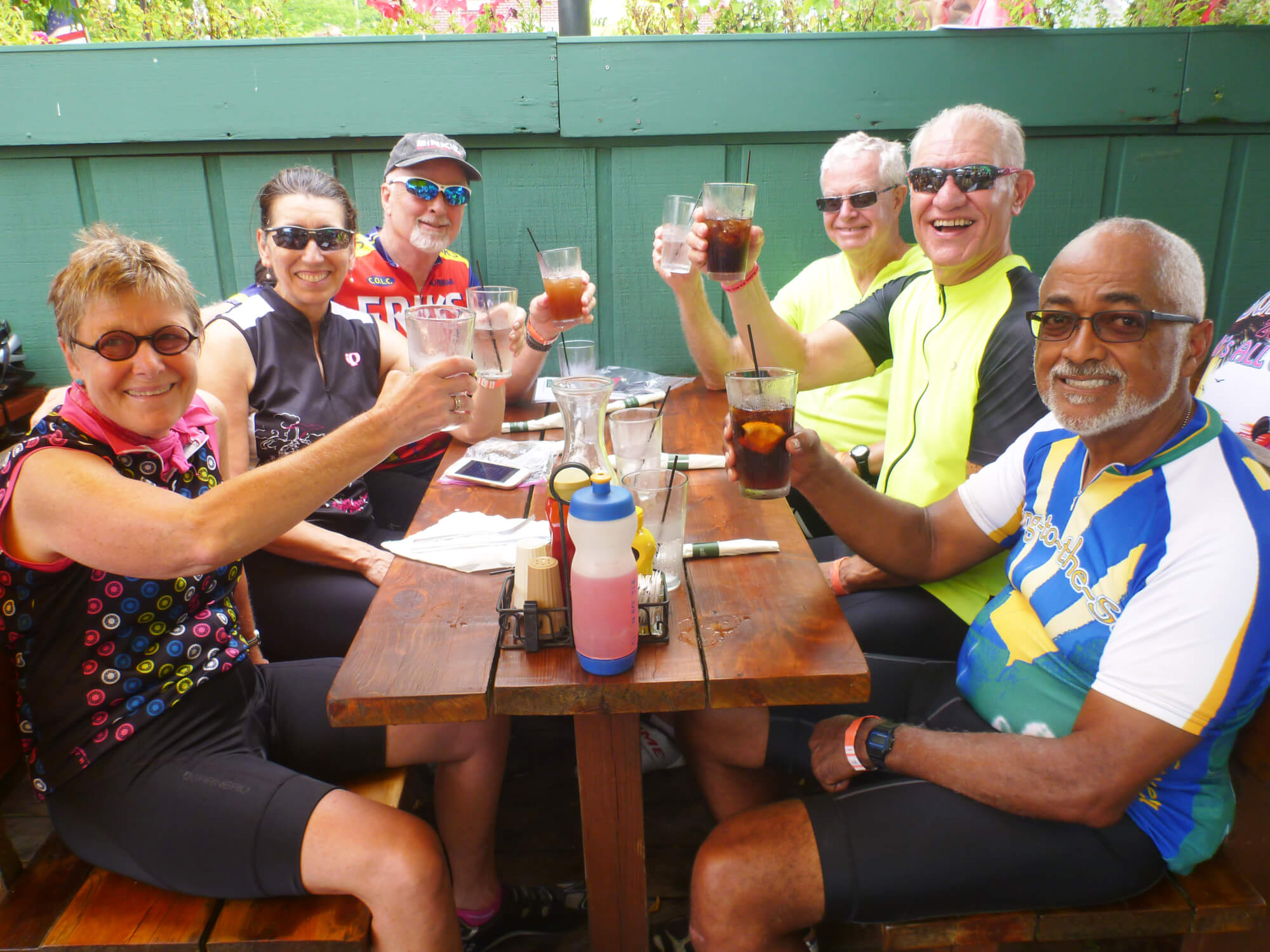 August 22, 2018
Shoreline West 2018 was once again a week of great cycling. The 32nd year of this bicycle tour brought together over 470 cyclists to ride along the beautiful Lake Michigan coastline.
The tour began in Montague, MI, where cyclists set up camp and had an option to swim in Duck Lake or, for the braver folks, take a chilly dip in Lake Michigan! The rest of the night was spent exploring the town and becoming acquainted with fellow riders.
The first day's ride to Ludington passed lighthouses and the famous Cherry Market where riders indulged in their annual cherry turnover or two. From there, riders conquered Arcadia hill, aka Watermelon Hill, where they were given fresh, juicy watermelon as their prize for making the climb. After they arrived at the day's destination, Frankfort, many cyclists also visited Stormcloud Brewing Company for a cold beer after a big day of riding.
Traverse City was the next destination, where riders had a day off to enjoy all of the sight-seeing and activities in the Traverse Bay area. After everyone had a day to rest their legs, riders headed to Charlevoix, passing orchards and large, beautiful sunflower fields, a favorite spot for a photo op along the route. From Charlevoix to Harbor Springs, cyclists were encouraged to participate in "Spirit Day' sporting their favorite jersey to support their college, business, or club.
The last day brought riders to Mackinaw City, but not before riding through the historic and protected, "tunnel of trees", 20 miles of breathtaking Michigan wilderness. Riders were given a week of beautiful Michigan summer weather, leaving everyone a little sad to say goodbye to Shoreline West 2018.
Thank you again to the amazing volunteers and cyclists who came out to make this year's tour one to remember!
Categorised in: LMB Tours