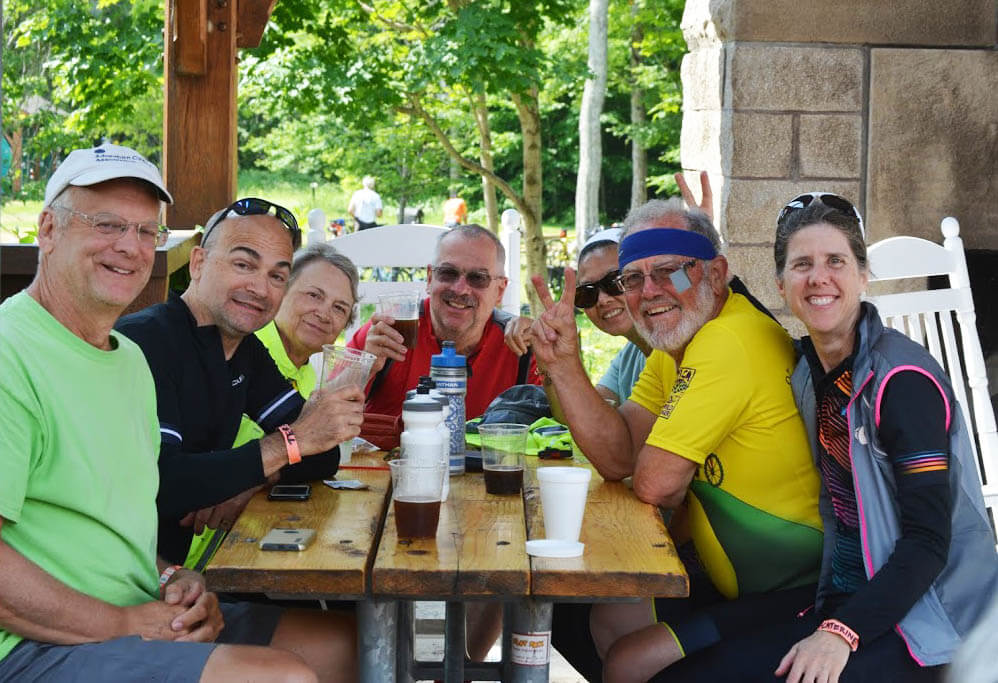 July 20, 2018
This year, LMB hosted our largest Michigan's Upper Peninsula (MUP) Tour ever with over 180 cyclists attending the week-long ride. Our youngest cyclist was only 11 years and the oldest cyclist was 81 years and still strong as ever!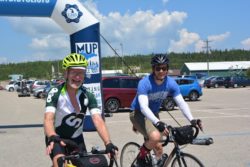 The tour began in St. Ignace, MI, with a free-day that gave riders a chance to plan their own adventures on their first day in the U.P. Many took a ferry to Mackinac Island where bicyclists rode around the island, enjoyed the car-free environment, and of course, fudge. The next day, riders said a temporary goodbye to the breathtaking sights of the Mackinac Bridge to conquer the longest day to Newberry, riding 68 miles!
The ride to Tahquamenon Falls began with a delicious cinnamon roll stop at North Star Bakery, an off-the-grid mom and pop shop with lots of coffee to fuel any sore riders. The only Microbrewery to be located on State Park grounds, Tahquamenon Falls Brewery and Pub, even agreed to open early for riders to stop for an early lunch!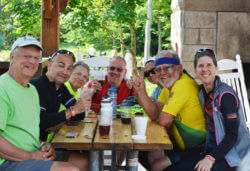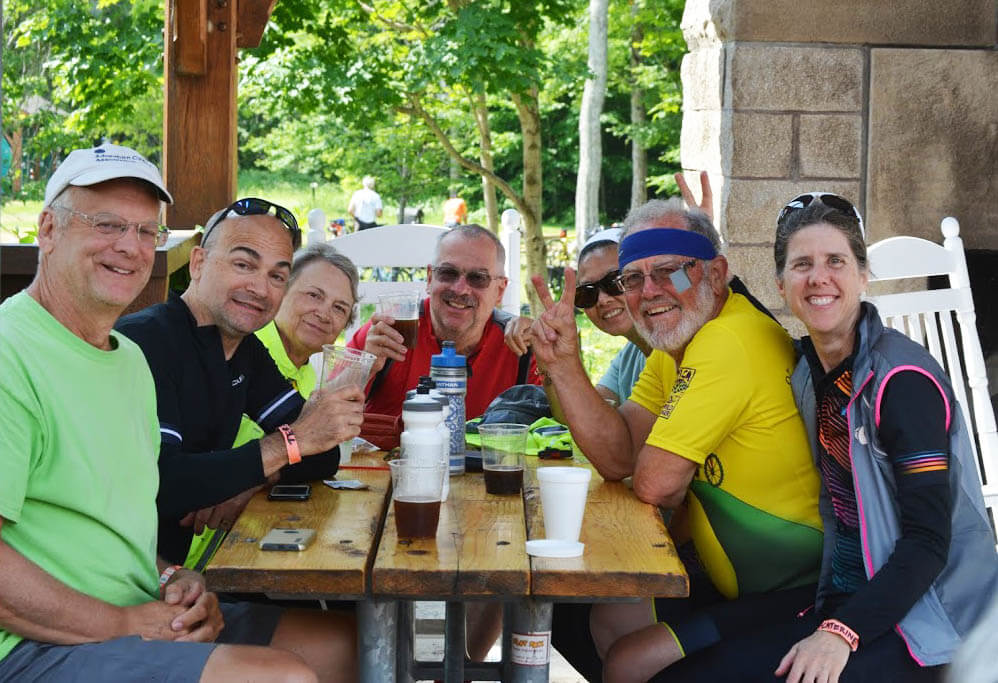 Once riders had soaked up the magical waterfalls, they made it to Paradise, where they also had the option to ride another 10 miles to Whitefish Point where they were able to check out the area's lighthouse museum. Others opted out of the extra miles and headed straight to one of the few restaurants in town for fresh fish and fries!
The next day led riders to Sault St. Marie, where they spent two nights "in the Soo" and enjoyed a rest day where they enjoyed the bustling town and rested their legs. Some of the most enthusiastic riders took a ferry to Sugar Island to ride up the largest hill of the entire week.
From here, cyclists rode to De Tour, a quaint village on the coast where many spent their last night dancing at the Main Sail to a local, live band.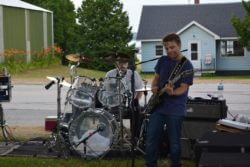 The last leg of MUP was back to St. Ignace where they were sad to leave but more than excited to sleep in their beds again.
The weather this year was remarkable, we were blessed with one sunny day after another.  The Eastern Upper Peninsula once again gave us a spectacular week.
Thank you again to the amazing volunteers and cyclists who came out to make this year's MUP one to remember!
To see some of this year's highlights, click here.
Categorised in: LMB Tours