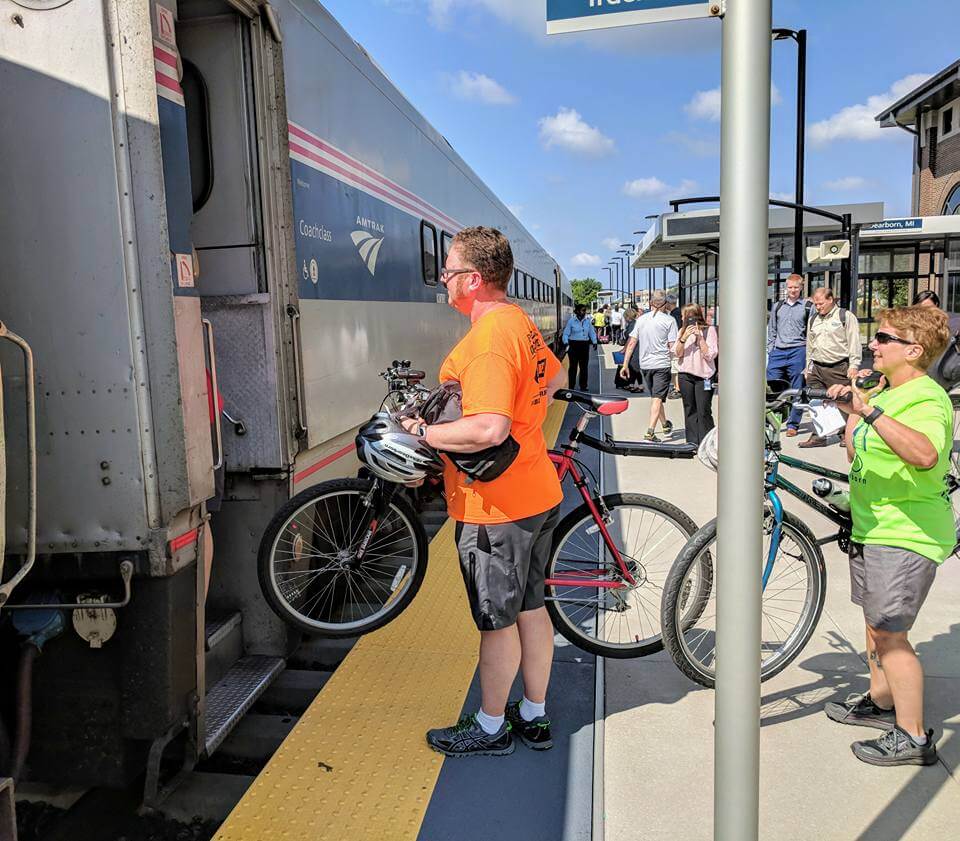 July 23, 2018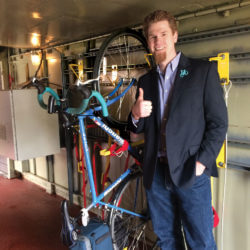 The Michigan Department of Transportation (MDOT) and Amtrak invited LMB and local bicyclists to three press events launching bicycle service on Amtrak's Wolverine line. Bicycles will now be accepted on the Amtrak Wolverine Service (Trains 350-355), with three daily round-trips between Pontiac and Chicago, via Detroit, Dearborn, Ann Arbor, Jackson and other stops. The press events will take place at the Amtrak stations in Dearborn, Ann Arbor, and Kalamazoo on July 25th, 2018. Bicyclists from Dearborn, Ann Arbor, and Kalamazoo are also invited to show their support by attending the event in their area. More information about the press events can be found in MDOT's press release regarding the event.
For a number of years, LMB has advocated for bikes on trains, asking the Michigan Department of Transportation (MDOT) and Amtrak to prioritize allowing bicycles on-board Michigan's three Amtrak routes. In 2013, LMB collected 3,550 signatures from Michiganders in support of this service on the railways. Amtrak and MDOT answered the call by modifying railcars on the Blue Water line to create an area to bring in and secure up to four bikes per train.
In 2016, Amtrak took another step by incorporating checked bike services onto its Pere Marquette Line, which operates daily between Grand Rapids and Chicago, via Holland and St. Joseph-Benton Harbor.
Roll-on bicycle service allows riders to reserve a space for their bicycle at the time they purchase their ticket, and then simply hand their bike over to the conductor when they board. Bikes will be safely and securely mounted for the duration of the train ride. Currently, this service allows for standard bicycles and is not able to accommodate handcycles, tricycles, etc.
Adding bicycle facilities on Amtrak trains would bring a multitude of benefits, including increased tourism and a seamless, safe way for Michiganders to link up their own trips within the state.