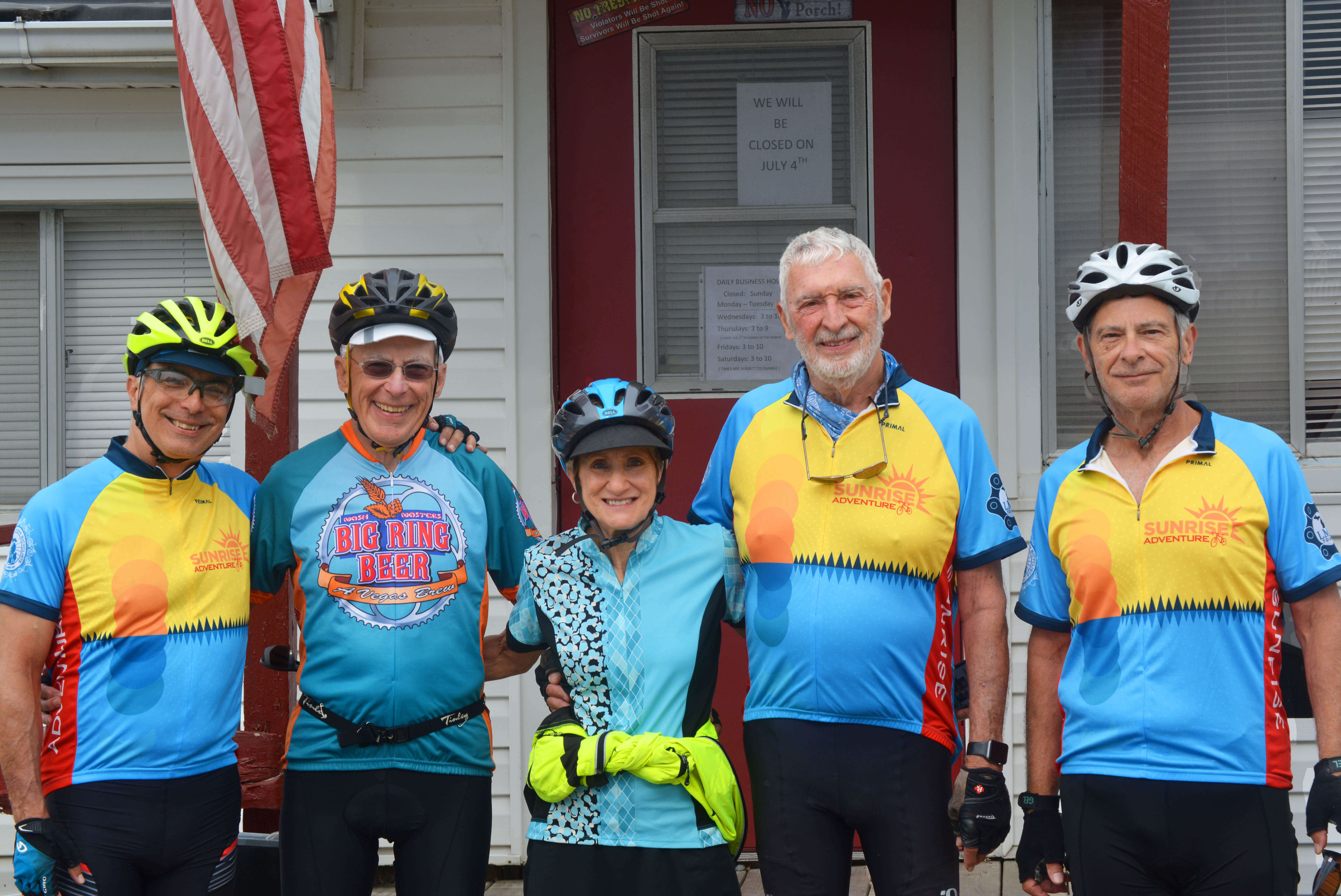 June 20, 2018
Our Sunrise Adventure Tour wrapped up last weekend in the quaint city of Alpena. Over the June 14-17 weekend, a total of 115 riders joined us, including locals from Alpena as well as cyclists across the country.
The weekend kicked off with a wine and cheese reception at the local marine museum, overlooking Thunder Bay River. Cyclists got acquainted with one another over a glass of wine from Thunder Bay Winery.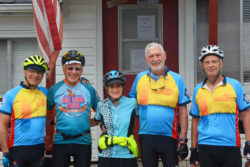 Each morning, cyclists chose from several routes of different lengths that lead them past historic lighthouses and down forested roads. Among the fantastic cycling routes, there were also a variety of staple activities for riders to see what Alpena had to offer. Cyclists had a chance to enjoy a glass-bottom boat cruise to see some of the 200 shipwrecks lying just off the Lake Huron coast. Others kayaked the beautiful inland waters of Thunder Bay River. Some wandered downtown to enjoy one of the many new restaurants in the city.
The Maplewood Tavern was a favorite  attraction again this year. Guinness World Record's longest serving bartender, Clarice Grenkowicz, a 98 year old bartender who continues to serve our riders cold brews.  Everyone enjoyed her services after their long day of cycling.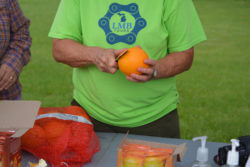 Our volunteers worked hard to give our cyclists a seamless ride and many even provided their homemade treats. The weekend brought beautiful weather and breathtaking sights.
The Sunrise Adventure provided fun for cyclists of all ages and abilities; it was a perfect way to enjoy a Michigan summer weekend.
To see more images from the event, check out our Facebook page.
www.facebook.com/LeagueofMichiganBicyclists/
Categorised in: LMB Tours