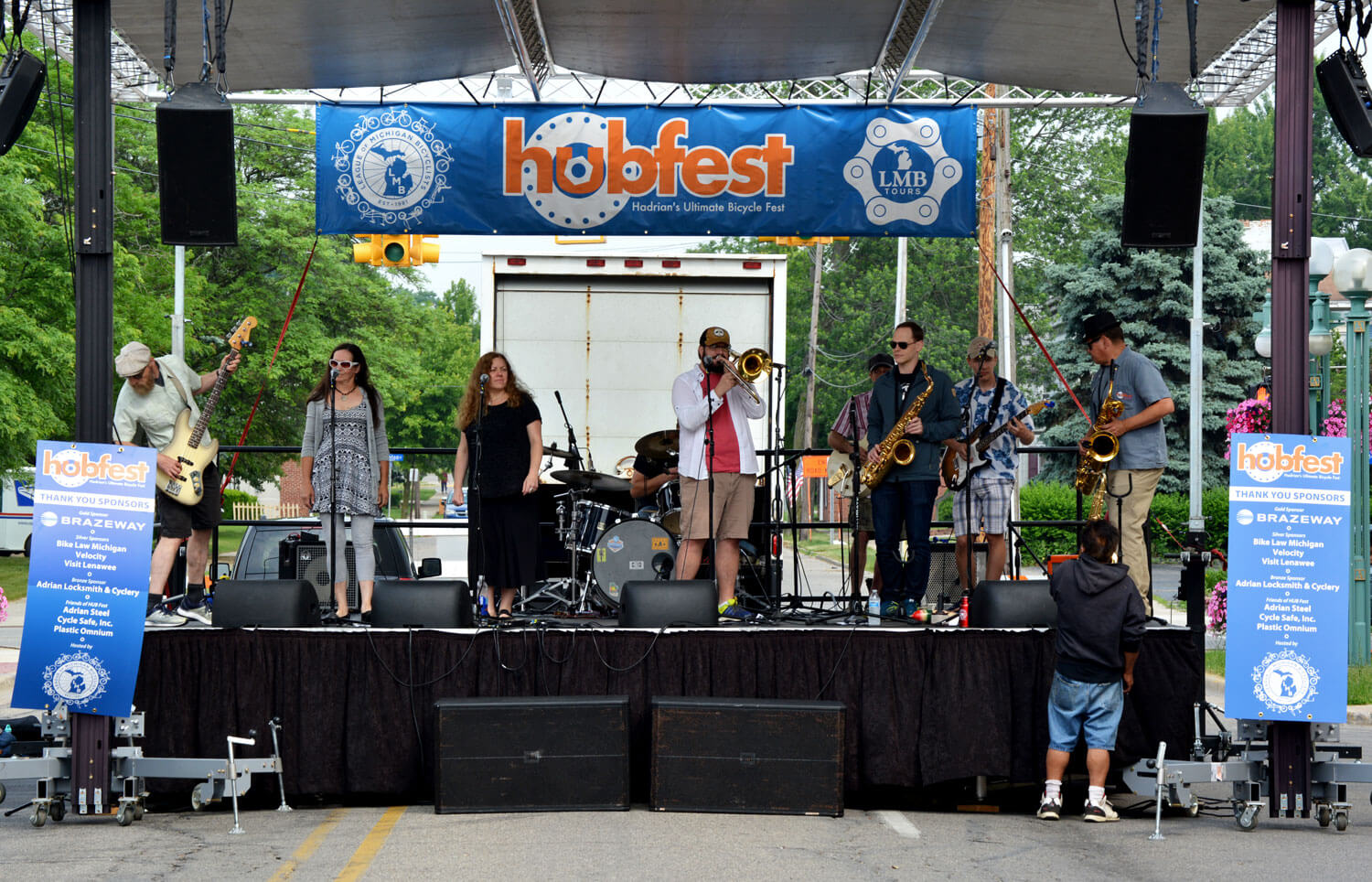 June 12, 2018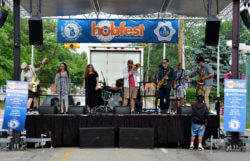 This past weekend, June 9, LMB held our second annual Hadrian's Ultimate Bicycle Fest (HUB Fest). Thank you to our sponsors Brazeway, Bike Law Michigan, Velocity, Visit Lenawee, Adrian Locksmith and Cyclery, Adrian Steel, Cycle Safe, Inc., and Plastic Omnium as well as all of our volunteers for helping us to make this event a success!
The average age of riders was 39 years old with our oldest being 76 and our youngest at age 2. Our furthest traveled cyclists were coming to join us all the way from Dallas Center, Iowa. In total HUB Fest attracted 221 riders to Adrian.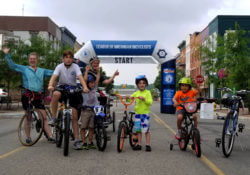 Some of our most adventurous riders took on the Gravel Grinder, where they twisted through 55 miles of Adrian's off-roads. For our families and children, the Hadrian Hoopla gave beginners a choice of a seven or 15-mile loop. The Hadrian Hoopla also offered a skills course and bounce house for the kids to enjoy. The Road Ramble was a challenge for our heartiest cyclists. Through their choice of 40, 62, or 100 miles, cyclists rode through small towns, rustic farms, and beautiful fields. Finally, for our cyclists with a palette for wine, our fourth route, Vino Velo, brought cyclists to three wineries within the area. Riders sampled wine from Flying Otter, J. Trees, and Black Fire wineries. Riders enjoyed the gorgeous view and resting between legs to enjoy a Michigan summer's day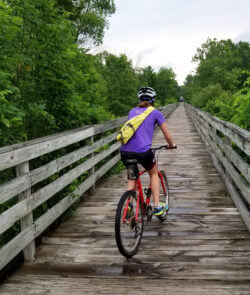 Back at home base, bicyclists returned to the HUB Fest After-Party and a variety of delicious food from Maggie the Hot Dog Lady, Randy's Roadside Bar-B-Que, and Maria's Sunnyside Cafe. Cold beer from Tecumseh Brewing Co. and Cotton Brewing Co. were at hand as soon as cyclists rode in. As riders enjoyed the delicious food, local bands entertained the crowd with music. Copper Stills Band, Grupo Dezeo, and Hullaballoo gave enthusiastic performances during the After-Party.
Despite a day dotted with brief rain and moments of sunshine, attendees reported having a great time on the route that they chose. The more condensed After-Party allowed riders to join in the festivities as soon as they arrived after their adventure. It was a joy to see the bicycling community, young and old, join together to share a day dedicated to safe riding.Proceeds from HUB Fest and all our LMB Tours help fund LMB's education and advocacy work. Additionally, a portion of proceeds from HUB Fest will aid local Adrian bicycling initiatives.
We are excited to keep improving and growing HUB Fest. The tentative date for next year's event is June 8th, 2019. We hope to see everyone again next year!
Categorised in: LMB Tours