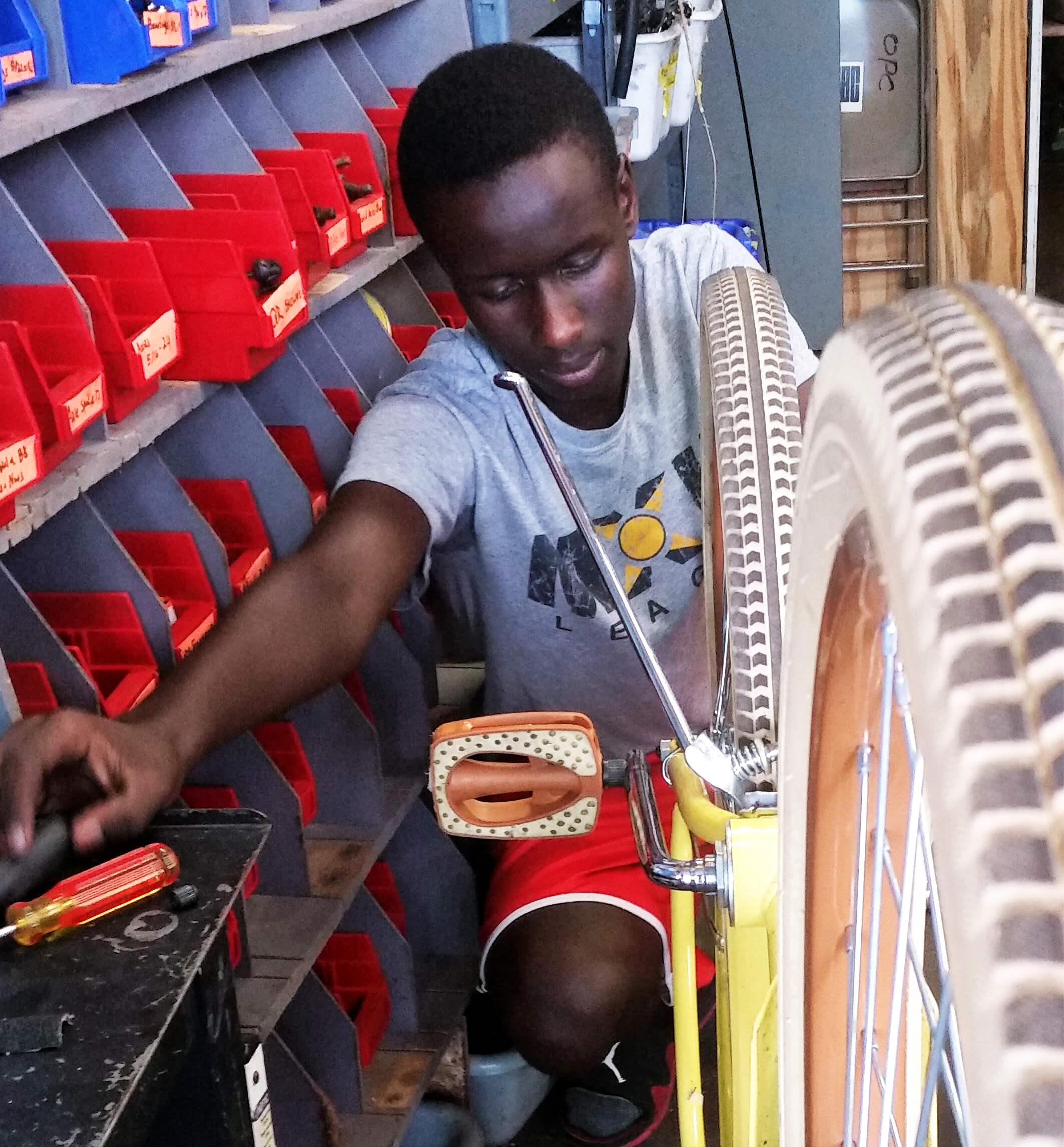 October 17, 2017
Mechanical Apprenticeship Program – Grand Rapids, MI
For the first time ever, LMB helped to foster the growth of bicycling initiatives around the state with the launch of a Micro-Grant Program. The response to the program was overwhelming. This year, LMB was able to narrow down the applicants to ten amazing organizations with unique programs that promote bicycling or bicycling safety in their area. We are pleased to share their stories and how the Micro-Grant funds are helping them further their own missions, moving us all toward a more bicycle friendly state.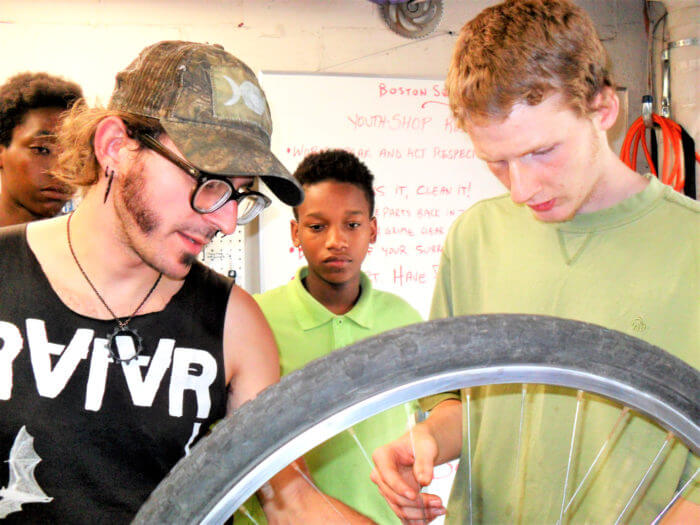 One of the Micro Grant recipients is Boston Square Community Bikes, a Grand Rapids organization that promotes sustainable, affordable transportation by refurbishing donated bicycles for sale, helping neighbors and others learn about bikes and bike repair, and providing space for anyone to work on their own bikes. Their Micro-Grant was awarded to support their youth Mechanical Apprenticeship Project (MAP). Thank you to Tom Bulten from Oakdale Neighbors of Grand Rapids, MI for telling their story.
"Bringing a battered bicycle back to life takes creative thinking and perseverance. These are the important life skills being learned by young apprentices at Boston Square Community Bikes. Myles Moylen and Philemon Tumusimu have spent two months in the Youth Mechanical Apprenticeship Program learning basic bicycle repair skills and valuable life lessons. Both Myles and Philemon live in the neighborhood. Myles rode his bike to the apprenticeship every Thursday afternoon. Philemon simply walked across the street. With the staff of Boston Square Community Bikes they worked on resurrecting a beat-up, blue Magna "Great Divide" bicycle that had been donated to the program.
Boston Square Community Bikes performs life support on many lower-end, "department store" bikes. These can serve as affordable transportation for those that need to get to work or other places. Yesterday, Mitchell called Boston Square Community Bikes desperate to find a bike to get him to work. He had only $30 and would be fired from his job if he didn't arrive at work by 4 PM. He left the shop with a bike refurbished by program volunteers and staff.
In July, Philemon was joined by Moise Tuyambaze and Yasir Ishimwe in the apprenticeship program. All three young men are refugees from Rwanda. As they work on bikes with us they will be thinking about their futures—first as they start high school, then beyond. For yesterday's lesson, they wrote down their dreams for job, education, hobbies, and friends. A "Point and Name" game helped them learn the anatomy of a bike—the names of key components and parts. Next week, they'll learn the names of bike tools and begin "wrenching" on donated bikes."
To learn more about LMB's Micro-Grant Program, please visit www.LMB.org/MicroGrant 
Categorised in: Micro-Grants