April 8, 2022
The refugee crisis in Ukraine continues, and the team at World Central Kitchen (WCK) continues to feed people in Lviv, Zaporzhzhia, Kramatorsk, Odesa, Kharkiv, Irpin, Bucha, and in surrounding countries. The League of Michigan Bicyclists (LMB) is offering a custom Ride for Peace jersey for a limited time to raise funds for WCK.
Nicky and I were honored to present an initial grant to WCK staff in Washington D.C. last week while we were there for the National Bike Summit. We heard about the vast range of efforts underway that have resulted in more than six million meals served by WCK and its partners over the last five weeks.
Our own small part of that effort has gone very well. We're thrilled to share that over 500 jerseys have been ordered and almost $60,000 raised in total so far!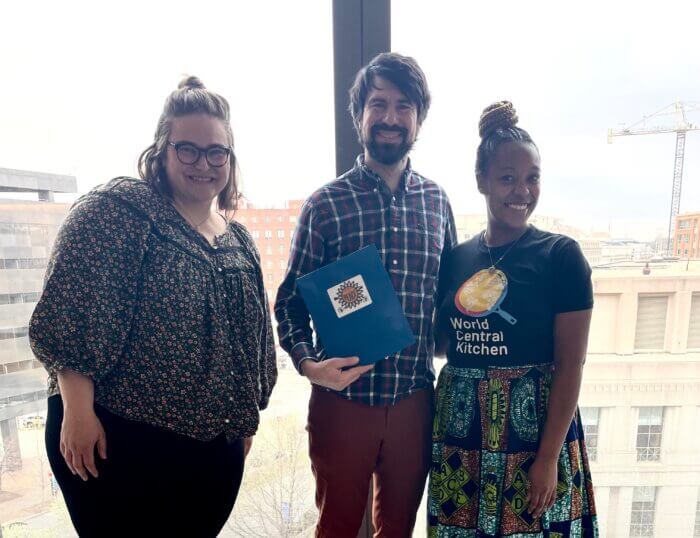 L to R: Nicky Bates, LMB Membership and Development Director; Matt Penniman, LMB Communications and Advocacy Director; and Xandy McKinley, WCK Donor Relations Manager, at WCK offices in Washington D.C.
To celebrate, we've decided to place an initial jersey order with Primal on Monday, April 11 for this first batch, so we can get the jerseys to you sooner, while continuing to take pre-orders through May 1. If you'd like to get a Ride for Peace jersey ASAP, place your order (or raise at least $250 through Rallybound) by Monday!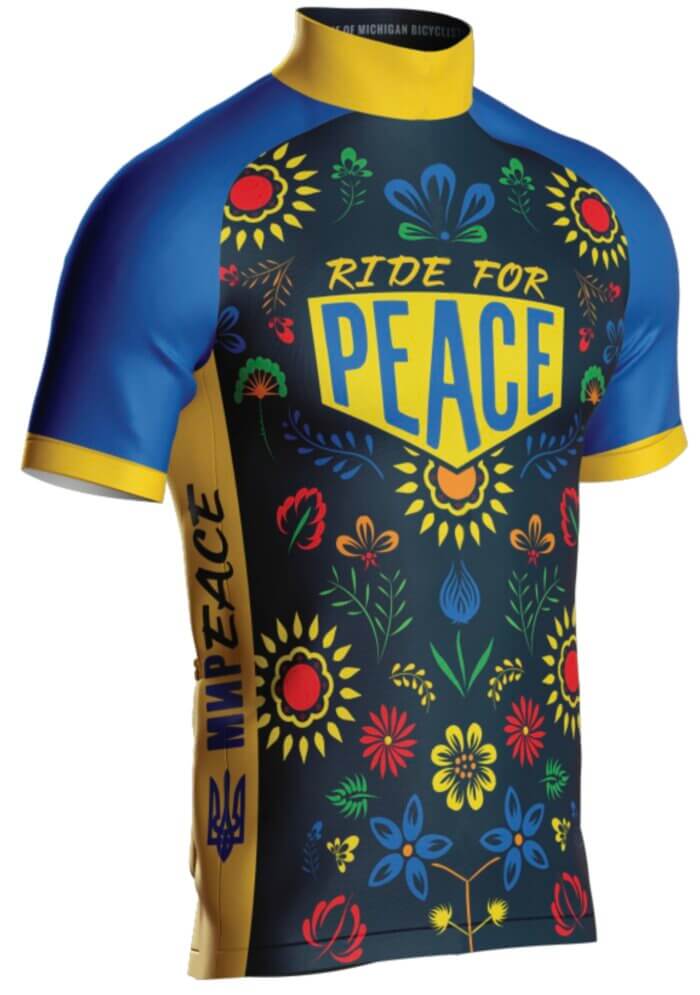 We're so grateful for the overwhelming support of the bicycling community in Michigan and beyond for this effort. We can't do much to stop the war in Ukraine, but together, we can feed people having the worst year of their lives and show our care. And that's worth celebrating.
Thanks,
Matt Penniman
Communications Director
League of Michigan Bicyclists
Categorised in: Uncategorized