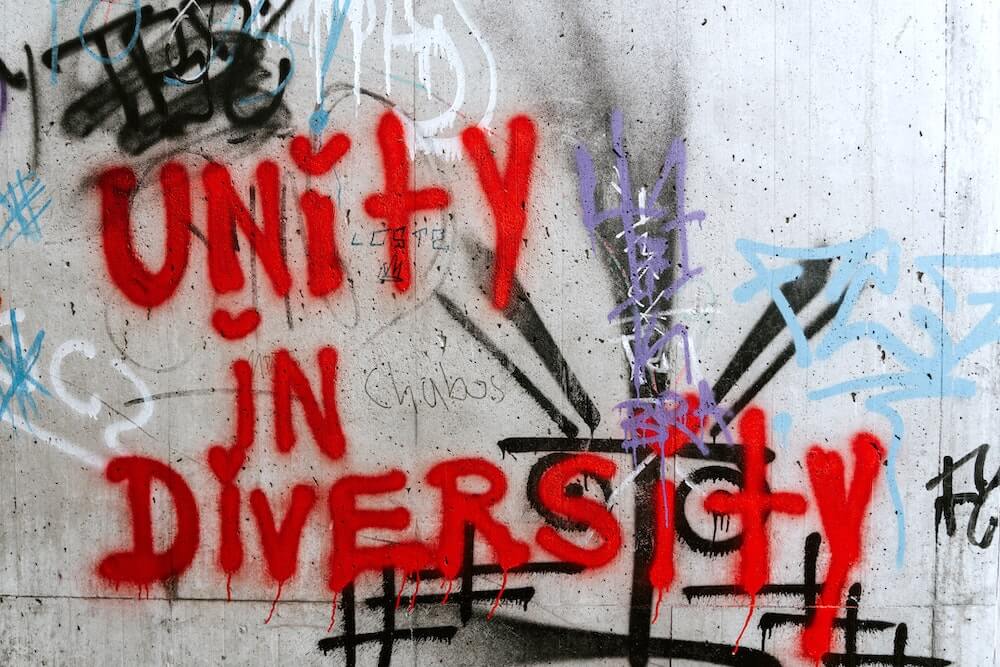 August 6, 2021
Goal
The League of Michigan Bicyclists (LMB) continues to strive to be a more inclusive, equitable, and diverse organization and do our part to dismantle the systems in our community that perpetuate inequity. 
LMB seeks an experienced DEI Consultant to work with the staff and the board of directors to help implement policies, practices, programs, benchmarks, and organizational behaviors that foster authentic diversity, equity, and inclusion within LMB, positioning the organization internally and externally for greater engagement and impact with diverse communities.
LMB believes differences can stimulate positive social change where respect for and cooperation with those we disagree with is considered the norm. This vision applies both to the work we do and to how we operate as an organization, including our culture, leadership, governance, policies, and practices. 
We believe in the positive force of DEI as a wide concept and practice covering representation, sharing of power, access to opportunities, equitable treatment, voice, as well as the environment and culture that enable individuals and groups with different backgrounds to participate in and contribute to our mission.
Therefore, we seek to make LMB an organization that not only represents a wide diversity of identity groups within the bicycling community, but provides equitable access to opportunity, equitable support for diverse needs, and an inclusive environment where every team member's contributions are enabled and valued. 
About LMB
Founded in 1981 to lead Michigan's bicycle movement, LMB is a statewide 501(c)(3) non-profit membership organization consisting of bicycle shops, clubs, event organizers, organizations, and individual bicyclists united around making Michigan a more bicycle-friendly state. LMB's mission is to improve life through bicycling.
We envision a state where bicycling makes life better for everyone; serves as an everyday option for more people to commute, get around and have fun on roads and trails; and connects us to the natural world and each other. Our communities benefit through healthier people and stronger economies; our transportation system becomes more equitable and environmentally sustainable; and our streets and trails are safe and accessible to people of every age, race, gender, ability, economic status, and other unique characteristics that make us different.
LMB is comprised of 12 board members and four staff. LMB's external membership is approximately 2,500. Approximately two million bicyclists live in Michigan, with thousands more visiting each year.
Project Description
LMB is committed to DEI both internally and externally, and recently formed a DEI board committee to elevate organizational growth related to this issue. Although the need for DEI at any organization is not new, following recent national and international events and internal reflection, LMB is more motivated, focused, and organized to address DEI than ever before. 

With a volunteer board and a limited staff, we recognize that in order to make significant progress in our efforts, external perspective and dedicated focus of a consultant is needed. We encourage candidates to submit proposals that help us identify what action we should take to promote DEI based on our organizational values and DEI ambitions. We envision that initial DEI work will take place over the course of 6-18 months, likely starting with an assessment of the state of DEI at LMB, proceeding to drafting DEI goals and a plan, and later helping LMB implement DEI activities. This work may continue (e.g., on a retainer basis) as we secure additional funds to undertake additional DEI related work.
Qualifications
Experience providing diversity, equity, and inclusion strategic planning and training, and a professional reputation of having successfully implemented the same.

An effective facilitator.

An understanding of organizational management strategies and tools, and experience successfully implementing organization procedures and organizational change.

The ability to think deeply about organizational culture and turn that thinking and analysis into actionable plans that can be implemented to achieve concrete success in meeting our diversity, equity, and inclusiveness goals.

Experience working with small nonprofits or philanthropic institutions.
Desired Deliverables
DEI training on unconscious/implicit bias, cultural intelligence, and other relevant DEI matters.

An assessment of the current state of our organization's work on DEI, including review of the strategic plan and other internal policy documents.

Organization vision for DEI investment to be published on our website and used with our stakeholders – Executive Director and Board commitment statement to DEI to be used internally and externally

Recommendations on how to recruit a more diverse board and cultivate a more diverse membership.

Coaching and other recommendations to the board of directors to embed DEI within our structures, programs and events, and overall culture moving forward in order to become a truly diverse, equitable, and inclusive organization.

New employee and board member DEI handbook.

Cohesive DEI plan with strategic internal/external DEI goals and benchmarks
Anticipated Next Steps
We recognize that this is ongoing work. After Phase I, what recommendations would you have for Phase II, including a tentative cost and timing estimate? For example, you might propose assisting in identifying potential funding sources for ongoing DEI work (including future/extended consultation).
Estimated Project Timeline
RFP released Aug. 6, 2021 
Bid submissions due September 10, 2021
Bid selection and notification: September 24, 2021
Work begins: mid-October 2021 
Note: Consultants must be willing to sign confidentiality agreement binding all work on this project.
Submission Deadline
Submission of interest, including all items outlined in this RFP, must be submitted by September 10, 2021.
How to Apply
Please send RFP responses and inquiries to John Lindenmayer at [email protected] with the subject line "DEI RFP Response." 
While funding details are still being finalized, we welcome proposals in the range of $15,000 to $20,000. Please feel free to offer a phased proposal or menu of options.
Response Requirements
Describe you/your firm's capabilities. Specifically, include your experience working with small nonprofits and/or philanthropic institutions, and your ability to provide each of the desired deliverables.

Provide a project outline and timeline.

Provide your proposed fee, with detailed information about what expenses will be covered by the fee, and any variable expenses (e.g. travel reimbursement).

List the principal consultants who will work directly on each component of this project, as well as their qualifications.

Provide a client list, highlighting successful diversity, equity, and inclusion plan development and implementation.

Provide three references from past clients.

Include any additional information you deem pertinent to consultant selection. 
Categorised in: Uncategorized