In 2017, LMB launched our inaugural Micro-Grant Program, opening up new funds to foster the growth of bicycling initiatives across Michigan. The Micro-Grant Program provides financial assistance to support creative projects that improve life through bicycling. Ranging from $200-$2000, the Micro-Grants are small by design in order to support innovation and encourage groups who may have limited resources to dedicate towards fund development.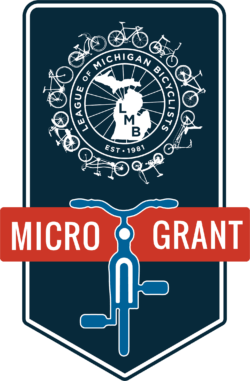 LMB has a targeted interest in projects that advance the goals in our strategic plan, especially:
Projects focused on bicycle safety

Campaigns focused on efforts to increase ridership – especially among youth, women, and underserved communities

On-the-ground advocacy efforts that stimulate community action and policy change

Innovative projects that demonstrate creativity and that serve as a model for other bicycle advocates and communities across Michigan
In addition to like-minded corporate sponsors, LMB's Micro-Grant Program is funded by the donations of members, tour riders, and Hero of the Road participants. Since 2017, LMB has supported more than 30 projects and programs around the state with contributions of more than $50,000. Thanks to the generosity of the donors who support our Micro-Grant program, we're able to provide a second round of Micro Grants in 2022, launching in October.
Previous Awardees
(on hiatus due to COVID in 2020 and 2021)

How to Apply
Micro-Grant ApplicatioN for 2022
LMB is accepting applications now for the second round of the 2022 Micro-Grant program, through 11:59 p.m. on Nov. 3, 2022. Micro-Grant funds are open to all Michigan 501(c)(3) nonprofit organizations. Individuals, clubs, or other entities without an official 501(c)(3) designation will be considered if accompanied by a fiscal sponsorship agreement with an established nonprofit. Grant applications from LMB members are given highest priority. Grants must be applied for in advance of the opportunity. Retroactive requests will not be accepted.
Grant Categories
Innovation – trying something that's never been done before

Equity – making bike transportation fair and accessible for all

Safety – reducing bicyclist injuries and deaths

Sustainability –  reducing air pollution and carbon emissions through cycling

Education – training cyclists or drivers in best practices

Advocacy – convincing decision-makers to prioritize bicyclist safety

Infrastructure – constructing or improving physical assets that make bicycling better

Encouragement – increasing ridership, especially for underserved communities
Grants may not be awarded in each category. We will not favor applications based on category, so pick the one that describes your proposed project best.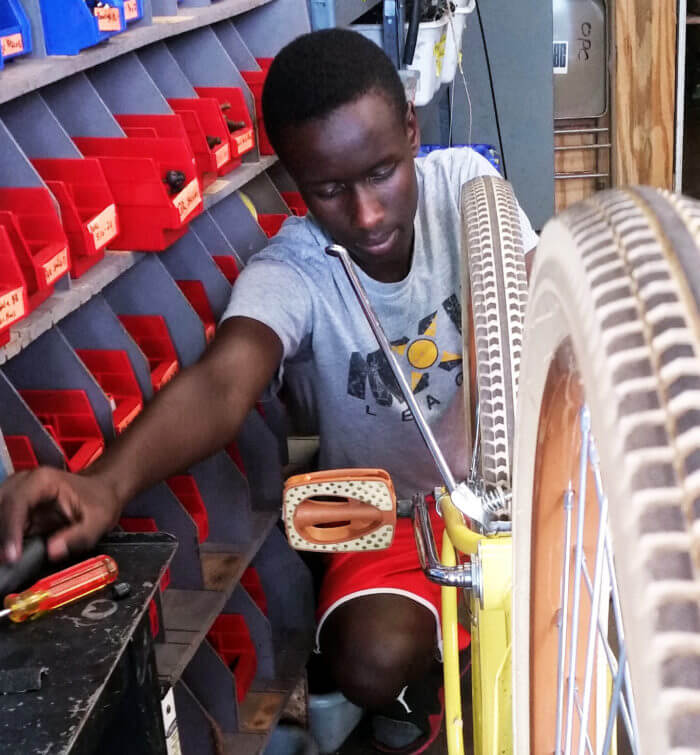 Sponsor LMB's Micro-Grant Program
In the first two years of the Micro-Grant program, an overwhelming number of organizations requested help to accomplish bicycling projects across the state, from Traverse City to Grand Rapids, to Detroit, and beyond. At the close of a short application window, the funds requested totaled over three times the funds LMB had available. The submitted proposals aimed to promote bicycle safety, access, aware-ness, and education in innovative and inspiring ways. Almost every project needed only a small amount of funding to reach their goals.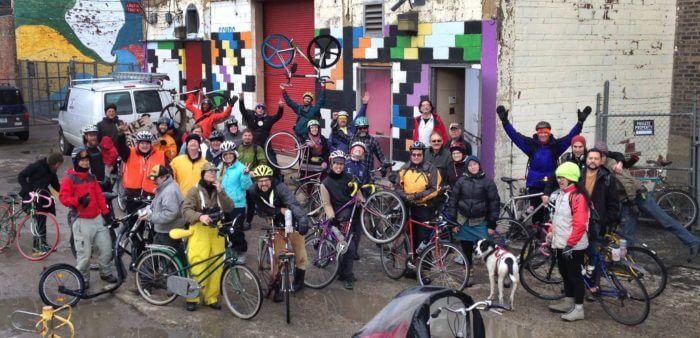 Despite being able to fund several amazing projects, the first years of the Micro-Grant Program demonstrated a clear need for more financial support for bicycling endeavors across Michigan. LMB hopes to grow the Micro-Grant Program to not only fund more worthy initiatives, but also increase the amount and number of funded grants each year.
Currently, LMB's general operating budget, primarily derived from proceeds from our bicycle tours, fund the Micro-Grant Program. Though LMB will continue to contribute to the Micro-Grant Fund through our tours, we seek to partner with individuals, organizations, and businesses that share our passion and commitment to improve bicycling across Michigan and better meet the needs of communities throughout the state.
To ensure the long-term sustainability, success, and growth of the Micro-Grant Program, LMB is offering an exclusive multi-year sponsorship opportunity. LMB is currently seeking sponsors committed to funding the program at $5,000 – 25,000 per year.
LMB will prominently feature the Micro-Grant sponsor's name and logo on future marketing materials, LMB's website, member communications, and at award ceremonies. Individual awardees of funding will also be responsible to recognize sponsors on materials  related to their projects. Additionally, LMB will feature our Micro-Grant sponsor in promotions of our bicycle tour program. Since our tours attract riders from across the country, this offers sponsors a unique opportunity to reach a national audience.
We hope you will join us in our efforts to make Michigan a more bicycle-friendly state!
2022 Recipients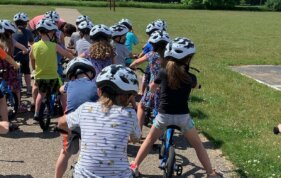 Congrats to our 2022 Micro-Grant recipients!
In 2017, LMB launched our inaugural Micro-Grant Program, opening up new funds to foster the...
Read More